Subscription

Thanks for submitting the form.
Introduction to Customer Data Platform
According to the CDP Institute, "A customer data platform is a software package that creates a unified and persistent customer database accessible to other systems." It ingests data from different sources and makes thorough customer profiles for analysis, decisioning, and initiation.
A customer relationship management application solves customer-based business problems, supports the sales process, and advances enterprise. Click to explore about, CRM and CRM tools
Let's dissect this definition into its three key components:
"Packaged Software": A CDP is a pre-assembled framework that is arranged to address the issues of every customer. Despite the fact that CDPs need specialized support to set up and work, they are intended to be in marketing, not IT.
"A persistent, Unified Customer Database": A CDP associates with your first-party data sources, similar to your site/applications, email showcasing framework, CRM framework, and more to make a tenacious, unified customer data set. Every one of your anonymous and known customers will be appointed a unique identifier, and as you gather more data, that identifier will be added to every customer's profile.
"Accessible to Other Systems": A CDP interfaces with your different frameworks, including advertisement networks, analytics tools, Tag Management Systems (TMS), Content Management Systems (CMS), Customer Relationship Management (CRM), promoting automation, etc., to enact your first-party data. Numerous CDPs have local mixes built with famous tools so that associating the CDP requires a couple of moments with a couple of snaps of a button.
How does Customer Data Platform works?
The two principle reasons for a CDP are to bring together your first-party (and even third-party) customer data and enact that data through your marketing and advertising networks, channels, tools, and so on. We'll likewise examine a third design that came about recently with new data security laws like GDPR coming into effect. The diagram below traces the common data flow for a CDP, which sits in the center of the diagram as the unified customer database.
When you host your first-party customer data in the CDP, you utilize it through various division techniques to actuate it across your marketing and promoting channels. When your consumers connect with those channels, data is transmitted back into the Customer Data Platform to help build out each customer's profile. Thus the cycle progresses to work out more precise, robust customer profiles that prompt more streamlined marketing and advertising.
Digital Platforms have become an absolute necessity of any business and no longer a strategy of digital natives. Click to explore about, Digital Platform Strategy
Now, let's talk in more detail concerning the two principle reasons for a CDP, data unification and data initiation. Furthermore, I'll talk about a recent purpose that has shown up with customer security laws like the General Data Protection Regulation in the European Union.
First-Party Data Unification
In case you're an advertiser, what number of various frameworks and tools does your organization use? Do all of these tools share data? Or, on the other side, are they siloed, with each tool or platform collecting data that is only accessible within that tool or platform? If you're similar to most advertisers, you utilize various tools for promoting and marketing, none of which are associated with one another to pass data or insights.
Just consider it. Your website engagement data is gathered in an analytics tool like Google Analytics or Adobe Analytics. Your email engagement data is situated in your email marketing tool. As online business buys and disconnected conduct, your customer data is in your CRM framework or eCommerce platform. And afterward, in case you're running advertising, that data lives in the advertisement networks like Google or Facebook.
Every one of these frameworks has its unique identifiers for your customers, their unique metrics for your customers' conduct, and the data sits siloed in every stage. We've done various reconciliations with GA and CRM frameworks like Eloqua and Salesforce and observed that this is exceptionally incredible for passing unique identifiers from one tool to the next to bind together your customer data. This is a great beginning, and we highly recommend it.
Yet, the real reason for a Customer Data Platform is to associate your tools in platforms, so you have one constant, unique identifier (made by the CDP) across these tools and platforms. Along these lines, this takes the GA - CRM framework reconciliation a stage (much) further by being the wellspring of truth for first-party data across all of your first-party data frameworks.
Data Management & GDPR Compliance
CDPs help to oversee both your first-party data and consumer security and data rights. CDPs control data progression from your distinctive promoting and marketing frameworks and, consequently, integrate or go like your consent management tool. For example, if you're working in an organization requiring dynamic consent, you can utilize a CDP to deal with that consent and afterward the customer's first-party data stream. If the customer doesn't grant consent, the CDP guarantees that no first-party customer data is shipped off any device configured with the CDP. Assuming the customer gives consent, the CDP will permit the main party data to be captured in the CDP and afterward sent over to the associated tools and platforms.
In the period of GDPR and consistently changing data security laws, guarantee your association is effectively overseeing consent and data stream. CDPs can deal with this for you.
A technique that is used to convert the raw data into a clean data set. Click to explore about, Data Preprocessing and Data Wrangling
Data Activation
The third purpose behind a CDP expands on the initial two. When you have the right as well as consent to gather your first-party customer data, and it is brought together and organized into customer profiles, you would then be able to make a move on it.
CDPs feature various elements, such as making audience sections, that you can use to enact your customer data across the remainder of your marketing stages and channels. Contemplate pulling a rundown of your top online business customers and making another email campaign to remunerate them with a one-time 25% off coupon. Or on the other hand, making crowds dependent on content inclinations and sending that to a promotion network for publicists to focus on a more customized advertisement experience.
What are the types of data that makes up a CDP?
Customer Data Platform need customer data to work. For most CDPs, this customer data comes as first-party data, implying that it's data gathered by an organization and just utilized for that organization's advertising. In contrast to first-party (data gathered straightforwardly from the customer), third party data is user data that organizations buy as well as share with different organizations. Third-party data is regularly used to target new expected customers for promotion, customize sites for net new guests, and adapt applications without another revenue stream. Considering how frequently third-party data changes hands, it's difficult to decide whether it was gathered with consent.
With first-party data, that is more uncertain on the grounds that you'll know precisely how, when, where, and why you gathered your data. Those are significant inquiries to respond to when you're assessing data accuracy. Customer Data Platform takes your first-party data and make it valuable to you through a cycle called customer data integration. This integration includes joining data and identifiers from isolated databases into a usable structure for more keen analysis. In case you utilize a CDP, you want to comprehend customer data and how CDPs use it. That will permit you to take advantage of your customer data.
An open source for distributing and processing of data supporting data routing and transformation. Click to explore about, Building Data Ingestion Platform Using Apache Nifi
How CDP secure Customer Data and Data Compliance?
As the data collector, a customer data platform (CDP) smoothes out your data platform and brings together your customer data foundation. By taking out disengaged customer data collections, you can surface data rapidly if a customer makes requests. Assume a few customers object to their data being held or will leave a piece of their data alone held. You should have the option to effectively recognize where specific data points live and what's being shared all through your data pipeline.
What's more, CDPs let you share consent updates and just forward data dependent on consent credits, guaranteeing your business can authorize and maintain data policies and administrative principles.
Customer data platforms can further develop consistency with existing and arising data security guidelines, like the EU's General Data Protection Regulation (GDPR) and California's Consumers Privacy Act. These laws expect organizations to manage buyers' cost of the option of right to access their data and to have it eradicated (the "right to be forgotten"). Meeting these prerequisites can be a burden when diverse consumer data is siloed across different frameworks and easily overlooked.
A technique used on a previously-normalized database to increase the performance. Click to explore about, What is Data Denormalization?
Customer Data Platform vs Customer Relationship Management
CDPs are sometimes mistaken for Customer Relationship Management (CRM). Alongside DMPs, they manage customer data. In any case, a CRM has a completely different reason in comparison to a CDP.
Let's understand this with the below comparison:
| | |
| --- | --- |
| CDP (Customer Data Platform) | CRM (Customer Relationship Management) |
| A Customer Data Platform is designed for Marketing | Customer Relationship Management solutions are designed for sales |
| CDP data is gathered automatically | CRM data is gathered manually |
| Customer Data Platform gather information on how customers interact with your product or service. | Customer Relationship Management organize and manage customer-facing interactions with the team |
| CDP data, on the other hand, may show you every step a client has taken since first contacting you, from how they found you to how they interact with your product. | CRM data will give you a client's name, their history of interactions with the sales team and support tickets they've filled |
| Customer Data Platform benefit non-customer-facing jobs such as marketing, product development, and leadership, as well as sales. | Customer Relationship Management are primarily intended for customer-facing positions such as salesmen and customer service personnel. |
| The goal of a CDP is to manage and understand all customer data to make high-level business decisions and it is done by gathering data from every customer touchpoint | The ultimate purpose of a Customer Relationship Management is to make it easier for customer-facing workers to secure new business and retain existing company by making individual customer connections easier to manage. |
What are the best practices on Customer Data Platform (CDP)?
In case you utilize a CDP, you want to comprehend customer data and how CDPs use it. That will permit you to benefit from your customer data. We've arranged a couple of assets to assist you with studying customer data best practices:
Customer Data Integration:

Customer data integration is the thing that permits your CDP to work. There are one or two sorts of data integration and techniques to do it. CDPs fundamentally use solidification to integrate data, which includes taking data from various data sources and putting it away in a central data warehouse.

Get more out of your customer data

: To benefit as much as possible from your customer data, you want to focus on three things. To start with, pick your North Star Metric. This is the metric that is the most imperative to your group. Second, be thoughtful with regards to what you're gathering. You don't have to follow each metric on the planet. Third, ensure you're storing away your data appropriately and securely.

Find and destroy your bad data

: Bad data doesn't imply that your information was gathered inappropriately. It, as a rule, implies that your data is obsolete, blocked off, chaotic, or essentially not first-party information. To capitalize on your CDP, you want to get what bad data is, so you can keep it away.

The segment on customer data

: Segment has helped a huge number of organizations gather, analyze, and get more out of their data. With the assistance of your CDP, your customer data can be utilized to make customized experiences and increment customer commitment.
The process of analyzing the data objects and their relationship to the other objects. Click to explore about, What is Data Modelling?
What are the Challenges of Customer Data Platform?
This is presumably valid for any advertising technology purchase. Yet, individuals regularly neglect the way that builds up from the beginning what it is that you need the CDP to assist you with doing.

This can be set up by, in the principal occurrence, composing and archiving your business needs and functional prerequisites. This outline of assumptions is sometimes composed and set up by one individual, yet as a rule, it will require some contribution from different departments. Welcoming cooperation or commitment right off the bat is an extraordinary move, as it implies the people who will possibly have to back the task not too far off, like the IT division, as of now feel a feeling of proprietorship.
Your arrangement, or functional necessities record, for a Customer Data Platform, ought to incorporate the following information:
A nitty-gritty rundown and depiction of every one of the various data sources/data feeds take care of that need to come into the CDP (consider how frequently that data should be updated in the CDP – realtime, daily, weekly, monthly).
An assertion and portrayal of how the data should be stored. Which fields from every data source should be brought into the CDP? You don't generally require every one of them!
An inclination for how the data ought to be connected. Some CDPs will have a decent data model with a standard match, merge, and deduplication set of rules, while others will be more adjustable to your arrangement of rules. Setting up which you'd like in your necessities is subsequently key to assessing vendors down the line.
A meaning of who your customer is, for example, who purchases your items/services. In a B2C world, it's nice to contemplate both the household and the individuals in the family. In a B2B world, it's critical to characterize the purchasing chain and how contacts roll up into office areas and headquarters. It's so important to characterize your customer.
A rundown of new data values that you will require. This could incorporate the 'normalization' of fields that don't bode well in their crude format. (For instance, changing over trivial product codes into product descriptions or changing a gender orientation field from 'M' to 'male.') It could likewise be the production of derived fields, that is, new fields determined dependent on another field, for example, working out an individual's age-dependent on a 'date of birth field.
A determination of how you need the data from your CDP to exist inside different frameworks or how different frameworks will access the unified data. You should ponder how regularly you'll require that information in every framework, what the 3rd party framework should do with the data and what fields will be essential to feed into every framework.
A blueprint of what data penetrating might need to be finished. The actual idea of a CDP is that it gives advertisers command over their data and permits them to do things they couldn't previously. Most advertisers have issues with divided or siloed data or demand data extracts and queries from IT or 3rd party suppliers. Noting down what those queries tend to be and how much data wrangling the marketing team will guarantee any CDP bought is equipped to take care of these requests. Regularly these standard necessities can be archived as Use Cases or User Stories adequately.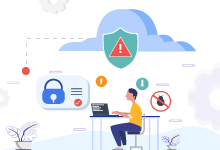 Conclusion
CDPs are perplexing pieces of programming. At the point when you utilize one effectively, it will give you deep insights into your customers. You would then take that information and work on your marketing, sales, and product.
To sum up, I've strolled you through what a Customer Data Platform does, its principle purposes, type of data in it, benefits of it, and best practices. Hopefully, you've found this helpful information, and it has made you contemplate how a CDP could help your organization. Now, If you're prepared to move toward understanding your customer, a CDP may be the ideal tool for you.