Subscription

Thanks for submitting the form.
Introduction
2020 will be remembered as the most difficult, significant, and eventful year of their lives for many people. Then came the year 2021. When we thought the worst was over, the second pandemic wave affected everyone and was the headline for most of 2021. However, there have been uplifting moments. Let's have a look at those moments for XenonStack.
The Pandemic reached XenonStack
We saw the most gruesome and nerve-chilling second wave of the pandemic. XenonStack's family was affected too, but everyone stood up to help as we always do. Employees covered their colleague's work by giving extra hours to prevent our clients from being affected, raised funds, and company paid advance salaries. Combating pandemics was not an easy task. We overcame these testing times with empathy and caring for each other. After going to work from home in March, we returned to the office in September.
A Better way of Working
XenonStack adopted a new way of working, described below:
Visual Thinking Approach
We at XenonStack believe in continuous learning and experimentation; this year, we adopted a Visual thinking approach. It encourages participation in collaborative discussions and helps the development of critical thinking skills. What was the result? Our teams worked better. They opened their minds to other perspectives, and complex tasks became simpler.
OKR Implementation
We all know the importance of OKR (Objectives and Key Results) , and this year we implemented it successfully. OKR aims to align and connect everyone to the corporate goals and achieve measurement, accountability, and transparency.
The Maverick Training Program
Our team initiated the 45 days long Maverick Training Program, which will help the new joiners reach their optimum potential and accelerate their careers.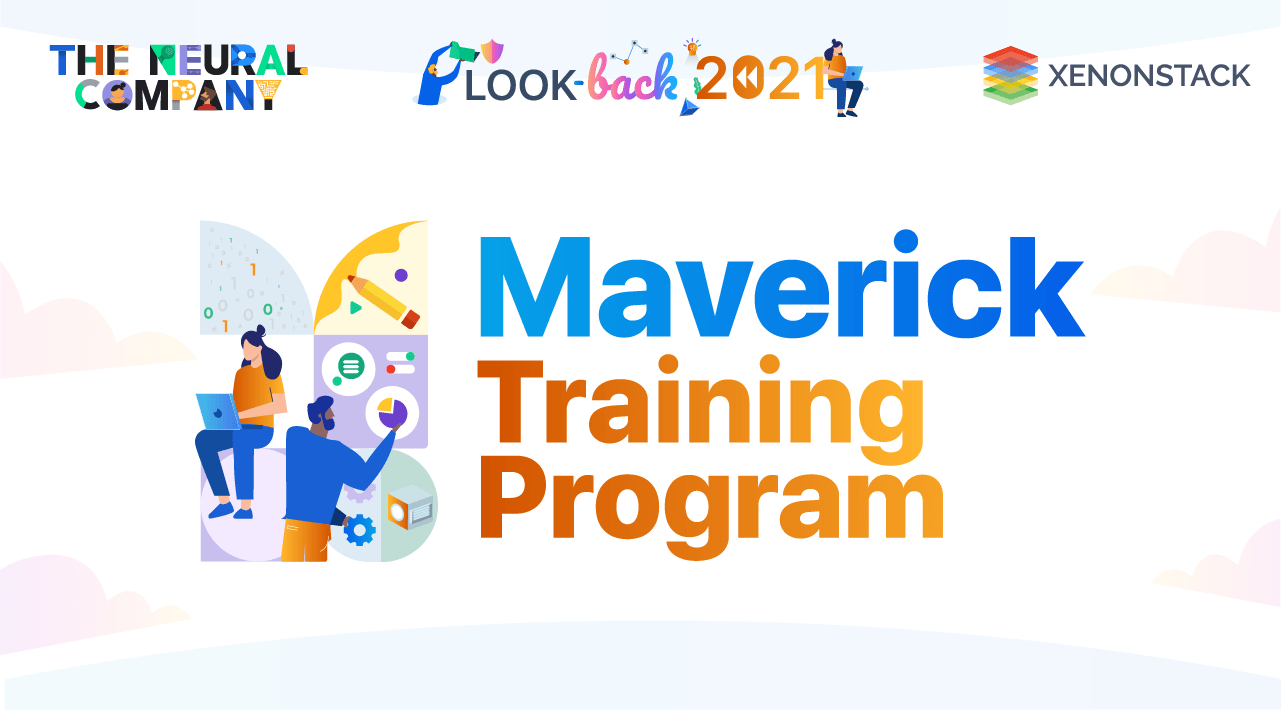 Employee Stock Option Plan (ESOP)
This year we extended the Employee Stock Option Plan to our employees to provide ownership of the company to those that build the company, to provide a significant retirement benefit and a reason to want to make the company more successful, and to provide a tool to motivate, retain and attract employees.
Certifications and Competency on Cloud, Big Data and AI
We hosted accelerated drives to encourage certifications among our employees. Thus enabling them to solve complex problems more efficiently. With their advanced skill set and in-depth technical know-how, they provided higher levels of service and productivity.
Redefining the Services Transformation and Moving towards Platform Approach - The Neural Company - MetaVerse
Moving Towards MetaVerse and Data-Centric, we redefined service transformation towards Neural Company - Metaverse in January. XenonStack is ever-evolving, doing experiments with agility. What is a Neural company, you ask? Every enterprise wants to be agile, robust, and resilient; leverage best practices, but defining the right strategy and transitioning smoothly can be a cumbersome task. XenonStack pledges to make it effortless for its clients. Find out more about being neural here.
Our set of happy news didn't get over there. We have been expanding our teams, and we added 70 resources to our team and a new office. We became Azure and Google Certified partners and acquired AWS competencies. Nexastack was certified as a part of the CNCF Certified Kubernetes Conformance Program. XenonStack was Certified as a Great Place to Work in March.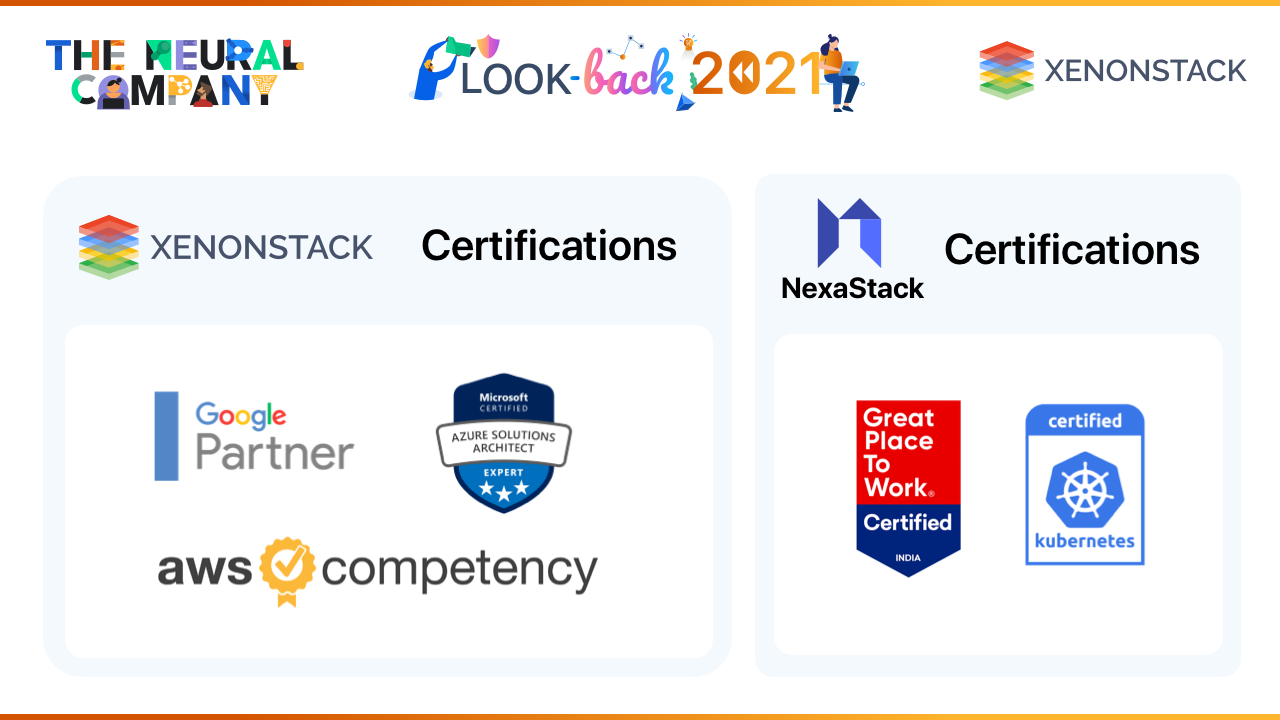 10th Anniversary Foundation Day
We celebrated our 10th Anniversary this year. The function was held online, and our team had a great time at the event. Our CEO Mr. Navdeep Gill emphasized two key priorities – the safety and well-being of our people and our customers' business continuity. He also thanked the team for surpassing the customer expectations with the help of continuous connection, seamless delivery, and sincere efforts.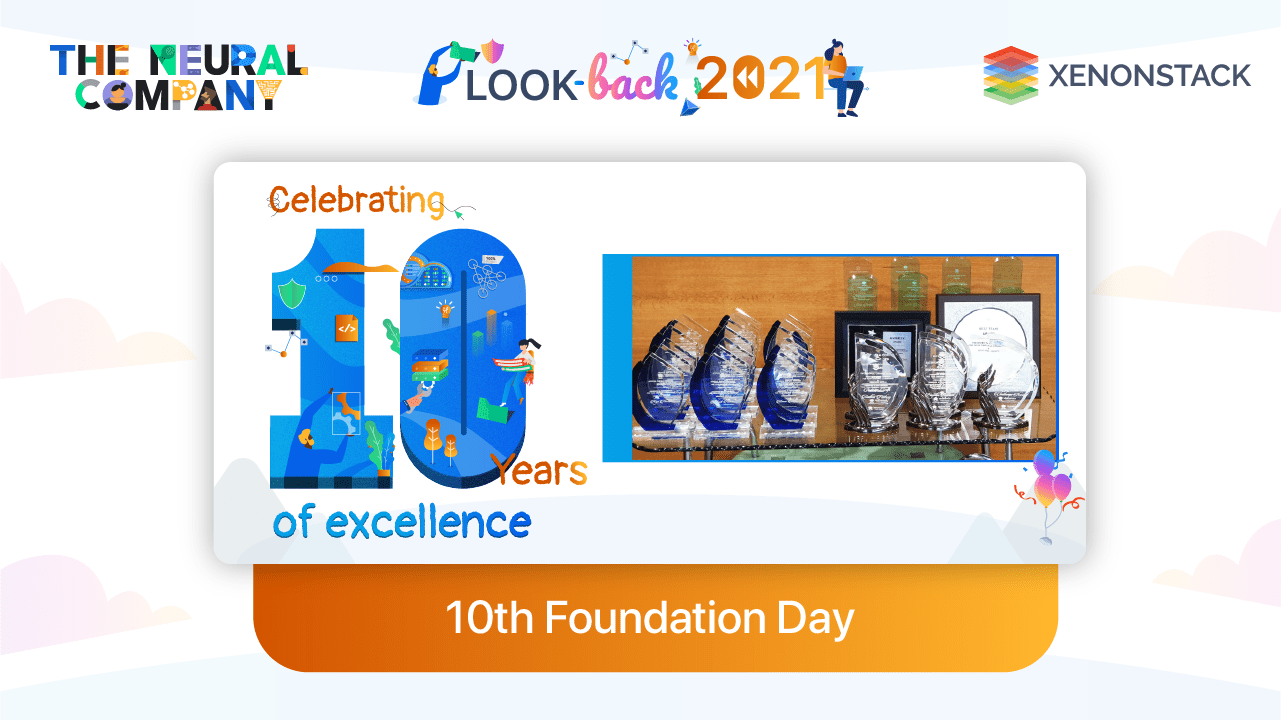 All Day DevOps (ADDO) and more
We have been participating and supporting All Day DevOps for a decade. Thus we were declared veterans for the event. This year was particularly special because we got a chance to speak at the event.
Cyber Security Month
We take security very seriously and celebrate cyber security month every year with rigor. This year's theme was Do Your Part #BeCyberSmart. The security team held Knowledge sharing sessions and more for the employees.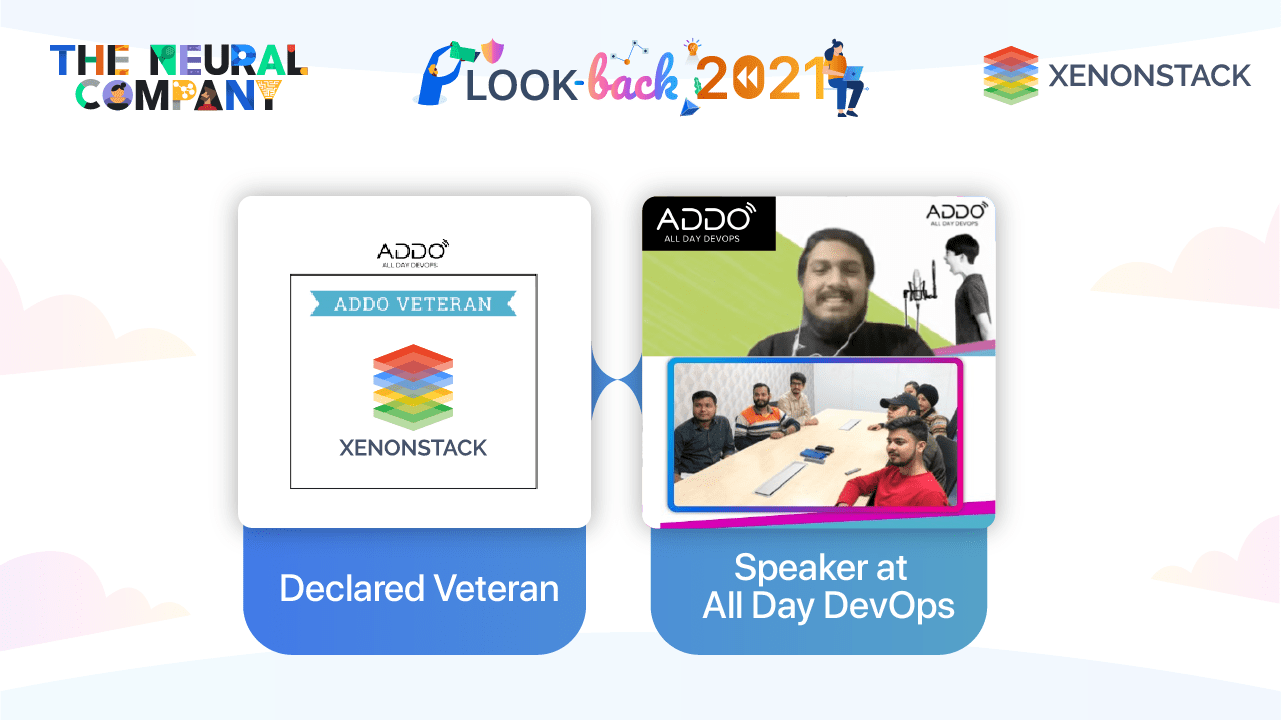 The Product Launch
Last has been an eventful year for XenonStack. We launched another product ElixirData - Data Mesh Platform. ElixirData is our third product, and we can't be happier. ElixirData will help redefine your data lake, data warehouse, and other analytical stores using our Enterprise Data Strategy Principles. AkiraStack was relaunched as MetaSecure with a vision of Security Observability more accessible and approachable for our clients. In summary, here is what our product focuses on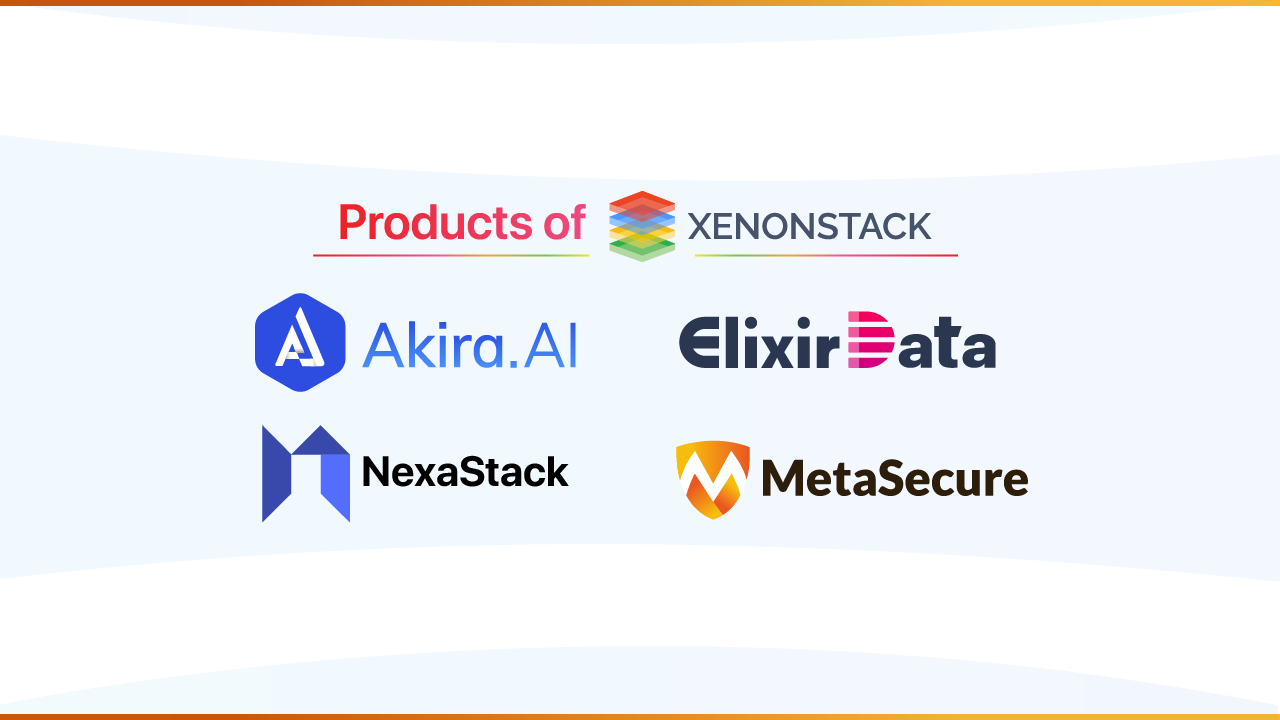 ISO 27000 and SoC1 and SoC2
This year we completed the first phase of security Implementations and the First Quarter of 2022. We will be closing the certifications. We are so elated and will keep everyone posted.
The 2025 Mission
We aim to become one of the Top 5 SRE and Observability companies in Data Management, Security, and AI. We are also focussing on modernizing data and Applications to Drive Intelligent Outcomes with Augmented Data Management, Cloud-Native Security, and Application Modernization Solutions.
Our 2022 plans target AWS Premier Partner Program with specialization Competencies in DevOps, Application Modernization, Data analytics and Machine learning, and MSP. Along with Azure Competency Programs in Data Platform and Data Analytics with Power BI Solution Provider