Introduction
Forecasting plans and developing data-driven decision is a must to improve the business, and reports are the best way to showcase the stats.
Finance and management are both crucial parts of driving business. We need correct data to understand the loopholes, bottlenecks, and improvement. These reports can focus on different segments in the organization. As a result, we can have a more detailed view of our organization. Recording and summarizing transactions in a way that makes them easier to understand, analyze and use in decision-making. Presenting the information enough so that all interested parties can understand it. In this blog, let's understand management reporting and financial reporting. What are management reporting and financial reporting? What is the difference between them?
Manage your software development, testing, and deployment lifecycles. Click to explore about our, Application Lifecycle Management in Agile
What is Management Reporting?
It consists of collecting financial and operational information and data for internal purposes. These reports focus on different company segments and examine the entire organization. For example, a report can examine a particular department to assess its financial and operational health. As a result, managers have a more detailed view of their organization. The insights gained from these reports enable management to identify problems and develop solutions, perform strategic planning activities, and set business goals.
Management reports depend on the information that administrators want to collect and analyze.
Examples of management reports include:
Department report
Sales and marketing reports
Operation report
Inventory report
Software applications that help organizations manage incidents, track and monitor incident response progress. Click to explore about our, Incident Management Tools
What needs to be considered in the management report?
Define goals and objectives
Select right KPI
Real-time data
Always consider clients' feedback
Data-driven reports
Effective use of data visualization
What is Financial Reporting?
It is the process that provides financial information to corporate stakeholders to influence business objectives. There are three key points: first is cash flow, 2nd is profitability, and third is asset value. Accountants preparing these reports should be familiar with the various statements and required accounting standards. It consists of preparing financial statements representing an organization's overall performance and financial condition.
Financial reporting is collecting and analyzing information about a company's financial position. This includes gathering data using accounting methods and completing financial statements such as balance sheets and income statements. It helps tell investors how well your business is performing, while management reporting focuses on what's happening in your business and how you can improve. Financial statements need to be accurate and more business-driven and should ensure compliance, updated information, and periodic record maintenance needs to be done. Example:-
Financial statements
Management discussion analysis
Annual returns
Auditor's Report
Periodic maintenance report
Many processes and techniques can be used to manage projects effectively in the software development world. Click to explore about our, Requirements Elicitation Processes
Difference between Management Reporting and Financial Reporting?
| | |
| --- | --- |
| Financial report | Management report |
| Financial reporting always focuses on collecting information for external purposes, whereas management reporting gathers information for internal purposes. The companies can also use financial statements for their internal strategic purposes. In it, a company prepares financial statements to show their performance and financial health to external stakeholders For example, potential investors examine a company's balance sheet, income statement, and cash flow statement to decide whether to invest based on its performance and potential. | In it, a company creates a document for internal decision-making. These documents may contain confidential information shared only with internal stakeholders such as management and senior officers. For example, companies can use the information gathered through management reports to develop business goals, establish strategic plans, and allocate resources. Whereas financial reporting focuses on financial data related to results, it can identify bottlenecks and we can use that information to find solutions. |
| Financial reporting represents a mandatory process for public companies, while managerial reporting represents an optional process. | While management reporting is optional, it may serve as an essential process for analyzing the business and developing goals or plans for upcoming time. These reports do not need to follow set standards or guidelines, so the managers can include whatever information they deem necessary. |
| Strictly standards need to be followed as this report is an external report and it is also being presented to external stakeholders. | There is no such standard or guidelines we follow in it. This report is for internal use based on different segments of the company. |
| These are external reports which need to follow standard and guidelines strictly. | It's an internal report which includes the information/ guidelines for the company |
| It shows the overall performance of the company. | It shows the company's reports for different segments. |
| Shows the past/ history of the company's performance. | Shows the future plans of the company's performance. |
| Finance reports focus on the business and represents overall performance. | Management reports focus more on the details of business segments, rather than focusing on organization/company it will focus on team/departments |
| Financial reports are compliance oriented due which the company needs to issue financial statements at the end of the accounting period. | Management reports do not have a specific schedule. Whenever there is a need we can create management reports. |
| Financial reports is a mandatory process | Management reporting is optional but it's effective for the segment auditing |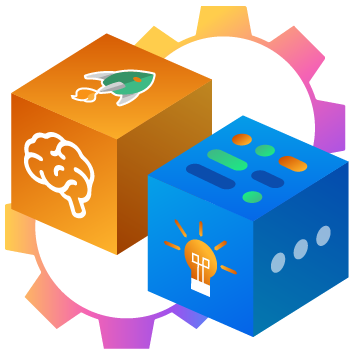 Conclusion
If we don't receive monthly management reports, we may miss out on information that will help our business grow or prevent us from implementing costly programs that don't deliver ROI.
Businesses need financial reporting to comply with regulations, ensure correct numbers, and avoid cash flow issues. We also need management reports to make better business decisions based on reliable data. Some companies only want to generate monthly financial reports for many reasons. We hear companies say: I need more time to do this, which will not help my business. Both are necessary for any business's financial health and informed leadership. However, there are a variety of potential outcomes when it comes to producing reports that serve their purpose and provide relevant information to key stakeholders.