Subscription

Thanks for submitting the form.
Introduction to Business Intelligence in Healthcare
The Covid-19 pandemic has brought significant changes to several industries around the world. The need to continue work while maintaining social distancing caused by the pandemic is forcing businesses, employees, students, and professionals of all kinds to accelerate their digital transformation. McKinsey experts say digital technology adoption in Europe jumped from 81% to 95% in the aftermath of Covid-19. Additionally, issues raised during the pandemic have highlighted the need to update policies and regulations during emergencies to shorten government response times. One of the industries most affected by digitization is healthcare.
Applications using digital technology are increasing day by day. More recently, the digitization of the industry has enabled the adoption of antifragile strategies, i.e., Strategies to enable the industry to grow stronger during and after crises like the Covid-19 pandemic.
A unified structure or view of the combined data to manipulate operations, perform analytics, and build statistics. Click to explore about our, Data Integration Tools and its Benefits
An entirely new form of digitization is based on the large-scale use of data for knowledge extraction. The business process that addresses this is business intelligence (BI), defined as the combination of processes, policies, culture, and technologies for collecting, manipulating, storing, and analyzing large amounts of data (called "big data"). From internal and external sources to communicate information, create knowledge, and make decisions. BI helps us report on business performance, discover new business opportunities, and make better business decisions related to our competitors, suppliers, customers, financial matters, strategic matters, products, and services. Helpful (Foley and Guillemette, 2010).
What is Business Intelligence?
BI is the set of processes, architectures, and the technologies that transform raw data into meaningful information that drives beneficial business action.
What does BI do?
BI includes tools, strategies, and technologies that help transform raw, unstructured data into meaningful information. Data is the strength and knowledge of every field. BI presents this data in sophisticated formats to generate insights, show trends and patterns, and help you understand customer behavior. Slice your data into different shapes and formats and highlight key information in reports.
An absolute necessity of any business and no longer a strategy of digital natives. Click to explore about our, Digital Platform Strategy
Why do we need it?
Looking at the nation's basic needs, it is a top priority, and improving its quality, safety score, and efficiency should be a priority. Technology can reduce costs, improve efficiency, and create a real revolution in the field by improving quality.
Healthcare Business Intelligence market size, 2021 to 2030
The patient's number in hospitals is increasing due to various illnesses and accidents. Along with this, the data maintenance process in the medical industry is becoming more complex. Therefore, the need for advanced analytical decision-making tools is increasing daily.
Predictive modeling and data visualization tools are essential for hospitals and organizations. Modern business intelligence software meets these needs and provides insights into daily practice, patient care, and satisfaction.
How data helps healthcare to transform?
Collecting and analyzing large amounts of data enable doctors and healthcare administrators to make more informed decisions about treatments and services. Health analytics enables hospitals and other organizations to strategically shift the central focus of their organization from "patient numbers" to "value of each patient."
Handle the numerous amounts of data that involves the process of storing, analyzing the huge set of information on various data stores. Click to explore about our, Big Data Challenges and Solutions
How does BI benefit positively impact the industry?
Organizations and providers can leverage business intelligence to significantly improve financial health and patient clinical care. By looking at process trends, hospitals manage the entire logistics from patient admission to discharge more efficiently. Hospitals can schedule patient follow-ups, book appointments in advance, and provide patients with hassle-free experience. Effectively utilize bed space and treat the optimal number of patients.
Big data analytics can help doctors and hospitals accelerate and improvise the decision-making process. Integrations and smooth data flow across multiple functions and departments make collaboration easy. Easier collaboration eliminates delays in subsequent decision-making and ensures uninterrupted and smooth subsequent treatment.
Best BI software tools for Healthcare
There are many BI software tools available in the market, and some popular ones are listed below:
Altair
Altair provides an open, scalable, integrated, and extensible data analytics platform with built-in data transformation and predictive analytics tools. Altair Panopticon hosts the company's streaming processing and real-time visualization capabilities.
Alteryx
Alteryx is a self-service records analytics software program organization specializing in records education and fusion. Alteryx Analytics enables users to organize, cleanse, and analyze data in repeatable workflows. BA people find this tool especially helpful for connecting and cleaning data from data warehouses, cloud applications, spreadsheets, and other sources. The platform has tools for performing various analytical tasks (predictive, statistical, spatial) within a single interface.
Domo
Domo is a cloud-based, mobile-first business intelligence platform that helps businesses get more value from their data. It helps organizations integrate, interpret, and use data to drive timely decisions and actions, moving the enterprise forward. The Domo platform enhances existing data warehouses and BI tools with automated insights that enable users to automate data pipelines, build custom apps and easily integrate with internal or/and external stakeholders to make data science accessible to everyone across your organization.
Amazon Web Services
Amazon QuickSight is a serverless, embeddable cloud business intelligence service with built-in machine learning. This product allows you to create and publish interactive BI dashboards queried with natural language. Automatically scale to thousands of users with no infrastructure. QuickSight also advertises per-session pricing, so customers only pay when a user accesses a dashboard or report. From any device, you can access your dashboard.
IBM
IBM gives various BI and analytics abilities in excellent product lines. The Cognos Analytics platform is an integrated, self-provider answer that permits customers to enter records and create dashboards and reports. IBM Watson Analytics provides a machine learning-based user experience that includes automatic pattern recognition, natural language query and generation support, and built-in advanced analytics. IBM BI software can be deployed on-premises and as a hosted solution through IBM Cloud.
A method of translating raw data into visual forms like charts, graphs, and maps. Click to explore about our, Best Practices for effective Data Visualization
Use Cases of BI in Healthcare
The below described are the use cases of Business Intelligence in healthcare:
Patient Care and Satisfaction
Healthcare services are increasingly relying on digital technology to support the operations of the system. Emergency clinics and other medical institutions need situations that support the daily work of surgeons, physicians, and all other workers.
Patient Care and Satisfaction
BI consolidates all cases and presents them to the physician. This can be accessed via electronic medical records. This software keeps track of all patient data. Physicians can access all patient examination and treatment reports in the office and at home using a simple software application installed on a mobile phone, tablet, or laptop. Eliminating repeat tests saves a lot of money and satisfies patients who don't need to repeat similar tests due to a lack of data. Similarly, doctors are happy to serve their patients better.
Patient Personalization
Access to patient data has become easier with the help of BI tools, software, and applications.
Patient Personalization
For example, a patient was diagnosed with a tumor in 2016 and was cured only that year, but another tumor was discovered in 2019 for unknown reasons. Physicians can then use BI tools to understand a patient's medical history and better diagnose current and future problems.
Improving decision making
There is an increasing need for BI software to identify and analyze numerous weaknesses and complexities in its management. Additionally, advanced investigative skills are critical to understanding key issues and relationships between patient, clinical, and operational information.
Improving decision making
BI software enables management leaders to track key performance indicators (KPIs). KPIs help organizations analyze, monitor, and adjust performance based on accurate information and research-based knowledge.
Process Implementation
Emergency clinics optimize bed use using BI tools to analyze patient flow, improve ongoing triage streams, and make better decisions based on healthcare association resident numbers. You can achieve the perfect discharge time for your patients.
Process Implementation
In addition to emergencies, patient care can be more precisely organized. This improves affected patient effects while controlling charges by promptly turning in the proper remedy.
Better Costs Allocation
Predictive modeling and facts visualization are key segments in deciding on the proper healthcare analytics device for emergency clinics and hospitals.
Better Costs Allocation
Monitor the costs required to leverage medical business intelligence applications intelligently to improve patient and clinical considerations, improve faculty distribution, and reduce readmissions. The true motivation of it is to provide the best possible care to patients who rely on well-vetted information.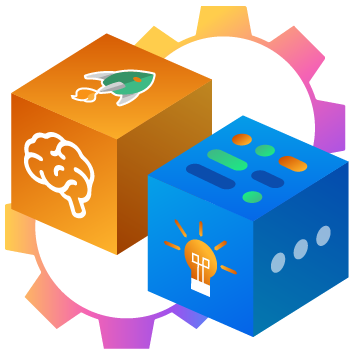 Conclusion
BI helps people explore data to get familiar with trends and derive insights by streamlining the task of finding, merging, and querying the data necessary to make informed business decisions. Make it possible. The emergence of digital technology is increasing the amount of data available for decision-making and has spread the use of business intelligence (BI) across multiple sectors. In the industry, where decisions have traditionally been based on the experience of doctors, his BI is promising because it can make decisions based on the whole patient in real time.