Subscription

Thanks for submitting the form.
Introduction to Service Blueprint and Journey Map
A customer journey map's primary focus is learning more about your end users, while a service blueprint's primary focus is documenting how your organization creates that experience.
What are Customer Journey Maps?
How can we provide value to the customer? can be answered using a customer journey map, which focuses outwardly on the customer's perspective. Understanding the customer's circumstances or behaviors as they interact with the offer, service, or experience forms the basis of a customer journey map. A customer's interactions with the company can also be included, helping to chart their journey and exposing any pain points along the way. The customer journey or perspective is mapped out in the top lanes as the first stage in a standard service blueprint.
The process of creating products that provide meaningful and relevant experiences to users and enhancing user satisfaction/ experience.Click to explore about our, User Experience Design Principles
When to use a Journey Map?
It often entails the thorough study and precise note-taking of the steps your clients must take to transact with your business. You might need to plan out various customer types with various journeys, needs, and micro journeys' inside the various stages of the overall experience. The client journey can be difficult to visualize, but using this technique will help your business give the trip a narrative foundation. It gives everyone involved something concrete to concentrate on and aids in their understanding of their role in delivering the desired Customer Experience from the client's standpoint.
What are Service Blueprints?
It asks, "What are we doing to give the service?" from an internal perspective on an organization's processes. The Service Blueprint is relevant to anything that has to do with providing an answer to that inquiry. The real heart of it lies in the lanes underneath the customer journey. To provide the experience, they envision the many support systems, team member operations, and actions that take place invisibly from the client's perspective.
When to use a Service Blueprint?
When it comes to the elements that could make your customers' experiences the greatest they can be, blueprinting goes much deeper than path mapping. It's time to consider how you can enhance that journey and what your business can do to surpass expectations once you thoroughly understand your customer's journey. You may begin to comprehend the work at hand by adding the (often) cross-functional actions that would need to occur for that to be repeatable and scalable. To boost your company, it's a good idea to start with the smallest adjustments.
UX is the most important building block in software development. Even its priority is higher than User Interface. Click to explore about our, UX in Software Product Development
Customer Journey Maps Vs. Service Blueprints
Consider it as the sequel to service plans. Blueprints depict complicated situations encompassing numerous service-related offers, similar to it. A cross-functional effort (i.e., coordination of various departments that all contribute to a user's end-to-end experience) is necessary for omnichannel, multiple touchpoints, or blueprinting experiences.
Both may share several elements. The customer-actions swimlane in the customer-journey map and it, for instance, will be the same if the two maps are based on the same persona and have the same scope. The other swim lanes, though, will be unique.
Understanding the end user's journey is the aim of customer journey maps. Their feelings and thoughts are part of this adventure. In contrast, it reflect the organization's viewpoint and consist of front-, back-, and support-stage activities. While the primary goal of a service blueprint is to describe how the company creates that experience, the main goal of it is to understand more about the end user.
Although the phases in customer journey maps and service plan frequently line up, the two visualizations show various angles on each step. Phase 1 (the blue area) of it is seen through the eyes of the customers' deeds, musings, and feelings. The same phase 1 is seen from the company's perspective in the similar service blueprint, and it shows what the organization is doing throughout time to generate a consistent customer experience.
Take it for purchasing a car as an illustration. The research and discovery phase would be the first on the customer journey map. It would provide information on what consumers do (search online and visit car showrooms), how they feel (overwhelmed and enthusiastic), and what they think. The service plan would describe, for instance, what the auto dealership does at this point in the client experience—welcoming the client, adding new vehicles to the website, and providing knowledge and advice.
A designing process which focuses on creating engaging web Interfaces with logical thoughts, behaviors, and actions.Click to explore about our, Interaction Design Principles and its Best Practices
What are their key features?
The key features of Journey Map are below:
Follows a single persona's journey through a key workflow with a persona emphasis.
Each trip is broken down into key workflows (or stages), which might be linear or discrete tasks completed over predetermined intervals (end of the week, once a month, etc.).
Next, user trips can be divided into discrete tasks. Every step shows typical workflows, specific tasks, touchpoints, problems, and opportunities.
A line that depicts the emotional state at each stage of the journey and icons that capture the step's main notion are two more visual ways to present additional information.
Following are the key Features of a Service Blueprints
Service plans can be used in a variety of ways but typically include the following sections and content:
Include opportunities for both the backstage (where employees are focused) and the front stage (where customers are focused).
The client is the one who experiences the front stage.
What is experienced behind the scenes is what goes on inside the business.
Opportunities A summary of opportunities per step is provided by swim lanes.
Describe the main procedures that the client experiences from beginning to conclusion.
Divide those essential functions into essential journeys. These travels may be linear or comprise smaller groups of journeys with more intricate workflows that need to be recorded.
Each journey is broken into basic workflows, which may be linear or comprise discrete tasks completed over predetermined periods of time (end of the week, once a month, etc.).
Then, journeys are further divided into discrete tasks. Each stage shows typical workflows, specific jobs, problems, and opportunities.
Finally, you can use visual aids to present further information, such as a line that depicts the emotional state at this stage of the journey and icons that capture the step's main notion.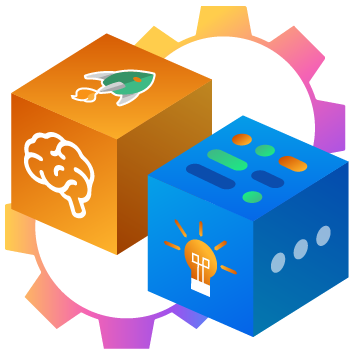 Conclusion
Service Blueprints are companions to Customer Journey Maps. It helps organizations get a complete picture of how services are implemented by the business and consumed by customers. However both are just vehicles for planning and communicating journeys and experiences, so they are as reliable as the inputs used to inform and create them. Journey mapping and service blueprints are essential for optimizing the customer experience. They focus on slightly different things, but both are important if your organization wants to optimize the customer experience and streamline internal processes effectively.