Overview of Customer Experience and User Experience
People often think that both user experience and customer experience are the same. Although CX and UX are separate and unique. Both play an essential role in the overall success of a program, the reputation of your brand, and customers' loyalty to your brand. Failures in either area lead to a lousy customer experience overall. User experience is a large part of customer experience and needs to play a significant role when considering as a customer.
Artificial Intelligence is all about making computers think like humans with customer interaction solutions. Click to explore about, AI in Customer Experience and Interaction
For example - If a website or mobile app has a bad layout and is complicated to navigate, it would be difficult for customers to find what they need and can lead to frustration. If customers are not able to open app easily from their phone or email, they are unlikely to buy the product. Similarly, if the product layout is chunky, no matter how innovative it is, customers will probably not recommend it to a friend. It's all about finding the balance between two that works for your business; neither areas are necessarily more important than the other.
What is User experience?
User Experience (UX) deals with people interacting with your specific product, for our purposes, a website, app, or software and the experience they receive from that interaction. A good user experience allows your customers to quickly and easily find information. It is the totality of the perceptions of your end users while interacting with your product or services. UX includes the interface design - its usability, information architecture, navigation, understanding, learning, visual hierarchy, etc. Good digital UX enables a user/customer to -
Find information quickly and easily on a website
Complete the desired task easily
Search Web pages easily
What is Customer Experience?
Customer Experience (CX) focuses on the general experience a customer has with a company. It involves several interactions a person has with your brand. The main objective is to increase customer satisfaction, loyalty, and advocacy. It includes your customer's overall experience, continues usage, and recommendation to others. Customer Experience means how customers perceive their interactions with your company. Good CX gives a user/customer the ability to -
Have a pleasant, professional and helpful interaction with representatives of the organization/company.
Feel positive with the overall experience by that organization/company and everything related to it.
Use text analytics to examine a large number of client comments in a scalable method. Click to explore about, Text Analytics for Improving Customer Experience
Why is User Experience (UX) important?
User experience is essential as it attempts to meet the needs of a user. It aims to deliver a positive experience that will keep users loyal to the product/brand. Also, a meaningful user experience allows you to define the most conducive & successful customer journey on your website. For any digital product, UX is essential. No matter how beautiful your site might be, if your users don't know how to navigate and find what they're looking for, they just won't come back.
By designing an interaction-rich experience that is simple and user-friendly, your users will have a positive experience that will keep them again. Within a few seconds, users will decide whether their website or app is worth their time, and that's where UX becomes Vital.
UX helps you figure out your goals.
UX design increase your brand loyalty.
User Experience can help you increase your conversions.
Investing in UX design up front can significantly reduce costs down the line.
UX design can help with your SEO.
UX is the most important building block in software development. Click to explore about, User Experience in Software Product Development
Why is Customer Experience (CX) important?
CX is important because the likelihood that your customers will complete or repeat transactions with your company will affect the company whether it is a positive or negative influence. This is particularly important because your customers have the power to choose between a multitude of competitors. By offering an excellent CX with differentiating your product or services could not only increase your revenue and sales but also helps to increase competitive advantage.
Studies have shown that 86% of your customers will pay more for a better CX. It is vital to make sure positive client expertise, so customers build complete loyalty and attraction, evangelize your product or services, refer friends and leave positive client reviews to assist your business to retain revenue and earn new customers.
CX is vital for a business' continued growth.
Improves customer satisfaction, Increases customer advocacy.
Builds trust and creates personal relationships with customers.
Use a quality framework for the development of your team.
Capture customer feedback in real time.
User Experience vs Customer Experience - What's the difference?
One significant difference has emerged immediately - UX focuses on the end user, that is, the person who uses the product or service, while CX focuses on the customer. Customers often use the product or service as well, but they may buy it on behalf of someone else. The CX covers the customer's interactions with each phase of the brand, including digital product (it a website, app, or software). The UX is restricted to interactions with product entities only. A successful CX project encompasses the entire company and provides direction for several UX projects. A good CX company can give any of your UX projects with a comprehensive brief.
---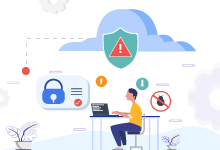 Differences between User Experience and Customer Experience?
CX belongs to marketing background whereas UX coming from a variety of backgrounds, e.g., technical, design, or psychology.
CXers are focusing primarily on boosting revenues via advertising, rising client services and making stronger complete. UXers also remember of those too. However, they are specializing in usability as their primary means of obtaining there.
CX looks at entire experience including all of the brand's channels, while UX is more specific and tends to focus on a particular app or website.
CX is usually/(in the past) a term used more in service-related businesses such as hospitality or retail, where they would put into use ideas such as service mapping and customer loyalty big plans/layouts/dishonest plans whereas UX is often referring to digital products.
CXers tend to survey massive amounts of individuals to determine what they consider a product or service, whereas UXers place more focus on getting to know smaller groups of people well.
---
UXD is the process of creating products that provide meaningful and relevant experiences to users and enhancing user satisfaction. Click to explore about, User Experience Design Tools
Building a Successful UX and CX Strategy
A well-executed UX Strategy delivers growth to ideas and directions while maintaining the integrity of the entire CX strategy.To know more about User Experience Solutions we recommend taking the following steps -