Introduction to Orchestration vs Automation
In this insight, we will show you the basic difference between them. Cloud automation represents a job accomplished without human interruption, whereas Cloud orchestration represents arranging and coordinating automated tasks resulting in an amalgamated workflow. These are the best tools used to improve IT processes in the industry. As many IT teams have learned, the cloud journey is never easy, although the right practices can help.
The cloud services market is forecasted to rise 17.5 percent in 2019 to a total of $214.3 billion, up from $182.4 billion in 2018. Source: Gartner, Inc.
Cloud Automation is an all-around term describing the tools and processes that aim to reduce manual efforts to manage complex multi-cloud environments. It can disentangle critical business processes and enhance customer experience at scale. But Engineers have to complete hundreds of manual tasks to deliver, even under it. This is where it becomes the key. Let's understand the terms one-by-one ahead.
---
What is Cloud Automation?
It refers to software solutions automating cloud computing services' installation, configuration, and management processes. In other words, cloud automation aims to reduce manual efforts on repetitive tasks while working on the cloud. They becomes a vital point to consider now. However, automating all the modules in the cloud would be a convoluted task. Installing virtual machines, servers, and networks further add to their difficulty. You need to manage and monitor the resources after deployment to ensure they perform up to your expectations.
Why we need it?
It has divided a long way, from being just a trend to a must-have in an enterprise. It has become a key factor for the successful cloud journey, not just during migration but also for ongoing optimization. IT Infrastructure is bound to increase owing to the skyrocketing pace of businesses around. This necessitates the demand for new services with faster and constant access to data. To meet these expectations, the shift from manual to automated cloud resources management becomes a must. For most organizations, cloud resources are too complicated for humans to handle and manage in real-time. With the increasing amount of cloud operations, the need for it becomes essential. Its real significance is to make multi-cloud management tasks as efficient as possible to achieve the cloud's promised value.
Design patterns play a vital role in improvising our automation process. Click to explore about our, Design Patterns in Automation Testing
What is Cloud Orchestration?
It is a process that uses programming techniques to manage the interconnections and interactions among workloads on public and private cloud infrastructure. An essential issue of it includes the company and coordination of automated obligations to increase a consolidated, efficient workflow. With corporations increasingly more the usage of a mixture of cloud offerings and the public, private hybrid, and multi-cloud services, the resulting ecosystem is tremendously complex, with facts and applications running across a couple of environments. To manage these diverse workloads in an automated, orderly fashion, groups need cloud orchestration gear to manage the whole lot as an unmarried workflow. It also enables enterprises to make their products available to a variety of cloud environments. Thus, increasing the product's exposure to a broader audience and expanding revenue opportunities for the company.
Why orchestration is important?
It interests many IT organizations and ' DevOps Processes' adopters to speed the delivery of services and reduce costs. It automates the management, coordination, and organization of complicated computer systems, services, and middleware. It eliminates the potential for errors introduced into provisioning, scaling, or other cloud processes.
It caters to the VM sprawl issue by providing visibility and control over cloud resources and implicit costs. It can simplify the communication as well as the connections from one workload to other apps/users.
---
Promotes speed, consistency, accuracy, and dependability and improves the number of deliveries. Click to explore about our, DevOps Automation Tools for 2023
Orchestration vs Automation: The Difference
Both are used crucially in common IT capitals. Below are some special key differences between the two for you to understand.
| | | |
| --- | --- | --- |
| Orchestration | Feature | Automation |
| It can automate a set of multiple tasks at once. It automates arrangement, management and coordination of computer systems and services for executing a larger workforce. | Concept | It sets up single and exclusive tasks like web server launching and configuring, service termination, etc. on its own. |
| It enumerates resources, Identity, and Access Management (IAM) roles, etc. for achieving accurate results, while surging the speed of operations. It utilizes the resources more efficiently. | Resource Utilization | It employs resources independently for automating tasks. |
| It focuses on ensuring comprehensive performance of all undergoing automated tasks in a definite order concerning one another and within a workflow. It also optimizes coding and thereby preventing errors. | Performance | It involves huge amounts of coding and is conducted in a well- defined sequence under strict policies and security guidelines. |
| It requires less intervention from personnel. | Role of Personnel | Engineers must finish all the manual tasks to deliver a new environment. |
| It only requires monitoring and alerting for its workflows. | Monitoring and Alerting | It can send the data to a third party reporting services. |
| It handles all permissions and security of its tasks. | Policy Decisions | It does not typically implement any policy decisions which fall outside of OS- level ACLs. |
---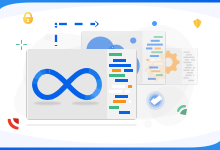 Conclusion
Talking about both can take place on an individual level and a company-wide level. It's no longer a debate of them. Instead, it becomes a matter of coopetition, thereby implementing them in the right degree and combination. This grants freedom to any company in lowering IT costs, reducing the staff needs while increasing productivity. Some other valuable resources may be reconsidered for further improvement and innovation by streamlining its routine. Cloud automation and orchestration sustain more cost-efficient company and DevOps/CloudOps pipelines.