Data Warehouse Modernization - Hybrid Cloud
Continues to, Data Warehousing is processing for gathering and handling data from various sources to provide essential business insights. A Data Warehouse is typically run to connect and examine business data from multiple sources. The Modern Data Warehouse is the hub of the Business Intelligence system, which is built for data analysis and reporting. It is a combination of technologies and elements which support the necessary use of data. It is the electronic warehouse of a large amount of data by a business that is sketched for query and analysis rather than transaction processing. It is a method of transforming data into information and making it accessible to users in a suitable manner to produce a difference.
Data Warehouse Modernization
Data Warehouse Modernization allows the current data warehouse environment to meet suddenly replacing marketing requirements, give support for new data sources, and quickly iterate new solutions.
Data Warehouse Modernization Plan
List processes to migrate or modernize and re-engineer
Formulate a future state Data Warehouse and Database Design Architecture
List deployment processes applied for the migration. Document how you will do the one-time data migration of the present tables. An idea of how you will do incremental releases
Report any process dependencies for data collections and objects
Data Warehouse Modernization appears like a no-brainer to move to a bright modern system that runs in the cloud, takes a fraction of what you were spending previously, and can be used on also removed like a light switch. New approaches have modified how to think about company data warehouse modernization, like Hybrid Cloud Data Warehouse. Traditional thinking was transferring legacy data warehouses such as Netezza, Teradata, or Exadata could be challenging and dangerous. This is a new generation of cloud data warehouses with innovative Hybrid Cloud Data Warehouse design, and high-performance advanced analytics executes the leap to data warehouse modernization more accessible and more compelling than ever.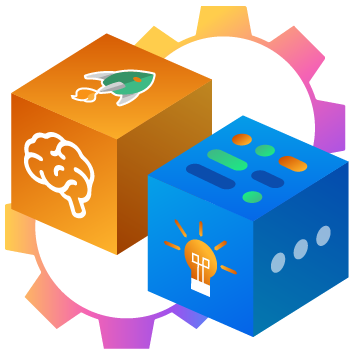 Hybrid Cloud
A hybrid cloud arc is a cloud computing environment utilized as a mixture of on-premises infrastructure, private cloud services, and public cloud services. For example, AWS, GCP and Azure, and so on with orchestration among the various platforms. Using a combination of Hybrid Cloud Storage Architecture and these cloud platforms in your data hub indicates that you have a hybrid cloud infrastructure.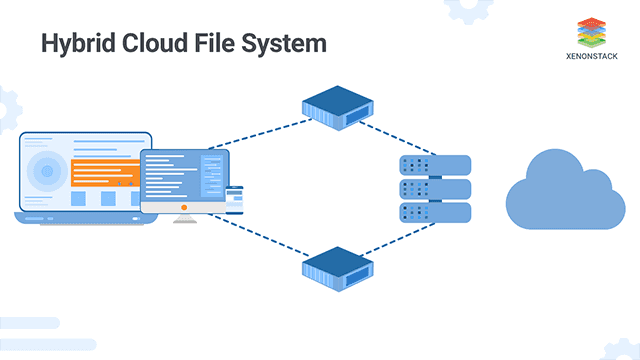 Public Cloud
If you Deal with service providers such as AWS or GCP, then you're using a public cloud and renting a part of their shared data hub support. Public clouds present cloud infrastructure as a service. They give huge savings of scale, elastically, and run fully automatically, so it's almost improbable for an on-premises data hub to compete in price or performance.
Pros
As a public cloud user, you aren't responsible for managing your cloud hosting solution, which saves you time.
Almost countless due to on-demand cloud resources.
You don't need to buy all your own data hub devices using public cloud service a lot of money-saving for organizations.
Due to services distributed throughout multiple data centers.
Cons
Less control over the security of data
You have no idea where and under what geographic or other restrictions your data is operating.
As you scale performance, your cost-per-hour prices rise.
Private Cloud
In case you set up a dedicated cloud infrastructure for your business, you are using a Private Cloud service. It's a private cloud, matter whether you manage it yourself or choose a third-party service.
Pros
Data and applications remain behind your firewall and are obtainable only to your company making private clouds higher suited for processing or storing sensitive data.
Greater control and customization fit on servers to your company preferences.
The flexibility of the Ability to move non-sensitive data to a public cloud to receive sudden bursts of demand on your private cloud.
Cons
Increased beginning charges and the requirement to pay the costs of the equipment you purchase.
Responsibility for maintaining and operating your own data hub, IT hardware, and enterprise software.
Less flexibility in case of scaling IT resources up or down as your wants change.
Why Enterprise should adopt Hybrid Cloud Architecture?
If you've read this far, you've likely decided that the flexibility and division of work enabled by the Hybrid Cloud Data Warehouse can give significant advantages to almost any company in various fields, including the following:-
Scalability: As business data warehouses are disproving with large amounts and quality of data, scalability and adaptability are becoming prime factors when picking a cloud framework.
Cost Efficiency: Artificial intelligence allows companies to process large amounts of data in real time, managing a revolution in areas like predictive analytics, dynamic pricing, and smart or intelligent chatbots. The Hybrid Cloud Data Warehouse implementation charges will reduce, allowing companies to take advantage of AI and ML solutions also in the cloud.
Custom Integrations: Companies can customize their solutions to combine their legacy modes with third-party solutions. Though the resolutions are targeted, they are not domain-specific, which provides developers with open API access to customize to change their requirements.
Data Protection: Cloud providers take the security load below the arms of IT fields by authorizing rules and rights and giving role-based access over the company to bypass trouble reasons for hybrid cloud adoption.
How to Opt Hybrid Cloud Data Warehouse?
Important points for your Hybrid Cloud Architecture approach include the following points:
Use of open standards-based structures
Secure combination over cloud apps and data on-premises and off-premises
Control of various clouds also provides over Hybrid Multi-Cloud environments
Robotization of DevOps over providers and hybrid environments
Movement of data and files within clouds, on-premises and off-premises, and over multi-cloud. Understanding security duties.

Gartner describes two basic types of hybrid cloud platforms:

Hybrid Mono-cloud
Hybrid Multi-cloud
Hybrid Mono-cloud
A hybrid mono-cloud is a Hybrid Cloud Data Warehouse with one cloud provider an increase in a single public cloud provider's software and device stack to the customer's on-premises environment so that the same stack runs in both locations. The two environments are bound together to form a unique hybrid environment, managed from the public cloud with the same tools applied to manage the public cloud provider's infrastructure.
Hybrid Multi-cloud
A hybrid multi-cloud is an open standards-based stack that can be used on any public cloud infrastructure. This means over various providers as well as on-premises. As with hybrid mono-cloud, the environments are bound together to form a single hybrid environment, but management can be done on-premises or off-premises and across multiple providers, using a standard set of management tools chosen by the customer.
Hybrid Multi-Cloud is a term used while using multiple Cloud Computing with all the storage services within a network architecture.
Get to know more here.
Final Thoughts
A hybrid multi-cloud structure gives a company the flexibility to move workloads from merchant to merchant and environment to environment as needed and to exchange out cloud services and vendors for any reason. An alternative of hybrid multi-cloud called composite multi-cloud gives the flexibility even more granular. It uses a mix of microservices and cloud environments to share single applications over multiple providers and lets you move application elements across cloud services and merchants as required.