Subscription

Thanks for submitting the form.
Introduction to Data Science Managed Service
Data Science Managed Service solutions leverage predictive analytics for real-time insights and enhanced customer experience. We help our clients solve the data challenges like data cleansing, data extraction, data visualization to improve customer experience rate based on knowledge and foresight.
What is Data Science?
Data science is an interdisciplinary field that uses scientific methods, processes, algorithms, and systems to extract value from data. Data Scientists combine a range of their skills—including statistics, computer science, and business knowledge—to analyze data collected from the internet, phones, customers, sensors, and other sources. Data science shows patterns and observations that can be utilized for companies to make strategic decisions and develop more creative goods and services. Data is the building stone of creativity, but its importance derives from the knowledge scientists who can learn from it and then operate on it.
XenonStack provides Data Science Services and solutions help enterprises for Business case identification, Data veracity assessment, design recommendations Analysis, Business Values Mapping, Solution Roadmap, and Technology Identification.

Explore our Services,

Data Science Consulting Services
How Data Science Managed service helps Data Scientists?
Increase the production rate

Multi-platform and version experience

High agility and productivity with rapid provisioning and elastic scaling for production, test, and development environments

Predictive fraud propensity models and to create alerts that help ensure timely responses when unusual data is recognized.

Certified Specialists resources - Flexible Resources for Team Augmentation and easy access to Certified Specialists

Extensive tools, best practices, and processes

Streamline mapping of assets, vulnerabilities, best in class security and regulatory compliance

Reduced business risk through custom SLAs, driving high availability and business continuity

Data Modelling Using Neural Networks, Machine learning & Deep Learning

Data Modelling and Algorithms Deployments on Docker, Kubernetes, On-Premises or Public Cloud

Generate Intelligent and actionable insights in Real-Time

Operational and Cognitive Intelligence

Improves utilization of IT services

Increase and streamline the workforce collaboration
Our Commitment
Dedicated Technical Account Manager
24x7x365 Support
Monitoring and Response (Infrastructure)
Backups and Disaster Recovery
Architecture Design & Platform Maintenance
Cloud Cost Optimization
Security & Devops
SLA & Response Time
Resolution Time & Severity
Professional Services
Human Expertise
Our Data Science Managed Services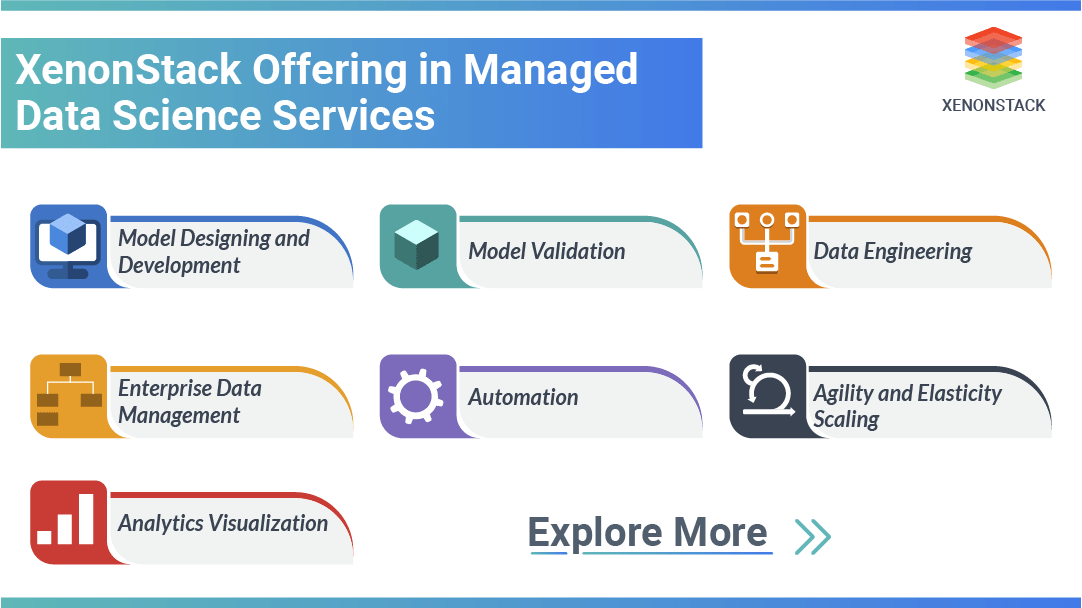 Still, have Questions?
Take this Data Science Strategy Assessment
and Talk to our Expert