Introduction to Paas and IaaS
Cloud computing
is everywhere now, and there is a need to adapt to it because the requirements are going high side by side with technology. It is becoming very tough for an on-premises software/environment to satisfy those needs, so to ease up things, cloud computing came into the picture. Cloud Computing main motive is to provide scalable resources online, either on-demand or pay-as-you-go model. It depends upon your needs. What makes a cloud-like one of the most significant players in the market is its scalability towards the resources and network access. PaaS and IaaS has its services to carry out the tasks, and these tasks include giving out the executable environment, software, servers, etc.
---
In today's world, most are the services and applications are on the cloud. It's challenging and critical to safeguarding everything for measuring the top performance. Source: Cloud Management and Monitoring Tools
---
These tasks more broadly could be labeled as needs from the user or the client-side, which cannot host so many of resources from its side. These services have their names, norms, and regulations, which, if put together, can cover up all the client-side requirements. Namely, we have three types of services available: SaaS, i.e., software as a service, PaaS, i.e., platform as a service, Infrastructure as a service. They all collectively are instrumental. I bet you have already heard about them at some point in your professional life. Today our primary focus is on putting light on PaaS and Infrastructure as a service.
---
What is Platform as a Service?
It provides the programming executable run-time environment,
data storage
, servers, networking sector, or in-short covers up 80% of your resource requirements which, if decided to take it on-premise, would cost a lot. It supports the complete life cycle of building and delivering web applications. What is happening is, the service provider sorts all the needs except application and data.
One trendy thing that is very much around it that is booming the market and that is PaaS, i.e., Communication Platform, allows users to add communication capabilities like videos, audio, etc., in your application or your product. This also allows the user to add new features like notifications, pop-ups, etc., which help to increase the interaction between the client and the supplier.
What is the need for Platform as a Service?
If you think/see the current trend in technology, you cannot ignore the positive effects of the cloud in the current technology sector. If you take the case of Paas, it is providing the environment for you to build, develop and run your web application which was a huge task a few years back, but it completely revolutionized it. And the definition is sufficient to explain why.
---
Faster development as there is no need for the user to worry about setting and maintaining the infrastructure. Source: PaaS – An Efficient Cloud Computing Service
---
What is Infrastructure as a Service?
IaaS, PaaS, and SaaS all come under the cloud paradigm, whose whole motive is to provide on-demand network access to the shared computing resources, which is very costly if chosen individually. It is getting offered to the clients/user where billing is very flexible, which users can optimize based on their needs. Infrastructure as a service plays a crucial part in the cloud. It provides the computer architecture for you to add your middleware, operating system, application, data, etc., as per your needs.
IaaS offers data storage, virtualization, servers, and networking to the user while all other is getting added by the user. It is, in short, giving you an ideal environment to build. For example, you rented a house, and it was delivered to you in a semi-furnished manner, so make your home look happening, you will start adding your things. I hope this example gave you some idea of what Infrastructure is providing you.
What is the need for Infrastructure as a Service?
The popularity of Infrastructure as a service is high in the market, and there are so many examples of IaaS around you. I am not pointing that they all are only working on it. No, they do have their own PaaS and SaaS as per their needs. But IaaS play a role as the base for building an architecture of entity, be it software, product, or web application.
---
What are the benefits of IaaS?
Below are the benefits of Infrastructure as a Service
Infrastructure
It may sound straightforward that Infrastructure is getting provided. Still, the reality is, the cost-cutting you would be achieving after it is high if you compare it to the simple on-premise services.
Scalability
The scalability associated with the IaaS is very hard to ignore. Its sheer size could be stretched as per your needs.
Time to Market
In the end, time to market is the only thing left to point whether you have achieved something through your entity or not. And as we all know, every minute passing is very crucial in the industrial market, so even the slightest delay could cause you massive damage. So for that, Infrastructure provides you with less time to market so that you can deploy your application on time without any delay.
---
AWS CloudFormation provides developers and systems administrators an effortless way to create, maintain, and update AWS resources reliably. Source: Infrastructure as Code on AWS
---
What are the benefits of PaaS

?
The benefits of Platform as a Service are below:
Rapid Development
Rapid development is crucial if you want your product/application to be built at a fast pace. The rapid growth associated with PaaS is the most significant advantage why most of the tech-giants opt for it while building their application. Everything required is available already, so instead of setting up with middleware and operating system, you could work on your data and develop your application.
Cost-Effective
While every cloud service is cost-effective in its way. So if you talk about PaaS cost-effectiveness, then you could easily take an idea from the resources you are getting and using them to develop and run your application. Supplies used are very costly if counted and priced as an individual entity.
---
What are the challenges of Infrastructure as a Service?
The major challenges of IaaS are below:
Internet
The Internet plays a crucial part while you are working on the cloud. If you don't have a proper fluent internet connection, then you may face problems in your cloud user environment while working. No one wants any hindrance in there as it might cause a delay in your project delivery cycle.
So, one biggest flaw in all the services is its Infrastructure, platform, etc., is somewhat associated with the internet connection.
Data Security
As Infrastructure follows a multi-tenant architecture, then you might face some security issues as well. As having multi-tenancy, your work could easily get affected by the configurations of others if not paid proper attention.
The main crux is Infrastructure as a Service is suitable for small projects where demands keep on changing. Still, suppose you put IaaS in the massive project. In that case, you could face problems as you will find yours in a situation. Where it would be becoming very hard to keep up with the modifications and changes. That are going on and those changes that need to do shortly.
And even sometimes, it would be hard to gather the resources from the vendor. When the vendor will not be able to fulfill your demands because of some concerning reasons. In this, you will sometimes feel restricted towards the customization, so you better be looking or having a proper approach.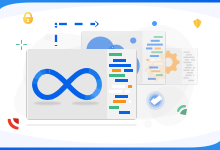 What are the challenges of Platform as a Service?
Below highlighted are the major challenges:
Internet
Internet here is a crucial issue that we have already covered in the challenges of IaaS.
Compatibility
Not every Infrastructure on the platform is residing is compatible with the configuration which the user wants. So, this creates a massive issue while you will be having a chunk of other handy resources. Still, they end up going in vain because of compatibility issues, wasting the importance of your and your efficient resources.
Dependency
Like the Internet is sometimes creating problems. The addictions associated with cloud from the vendor side are creating a massive problem in the cloud services available. Limiting the software to give their best, or more broadly. You will not be getting that efficient product in the end.
---
Conclusion
To succeed in cloud services, you need to attain that speed, earn that reliability and have that support. To have a proper vision and a team to give you a back when something goes wrong. When we tap about PaaS and IaaS, you have to have those skills nurtured and efficient to achieve something; otherwise, you will get affected and because you, the whole company, might also get affected. It is no good and evil in the cloud. It depends on the enterprise's need and the environment the enterprise is working or wants to work in, and if all goes well, then there will be no stopping back.