Introduction to RPA in Travel Industry

Robotic Process Automation is a new era of automation that is changing the business's productivity, and scalability gives great ROI. RPA is a process-driven technology. RPA noticeably and permanently decreases the price of circuit and transaction processing, and it ensures delivering enormous savings for those travel companies that implement it for automating their booking process. It makes the whole process of the booking system automated with efficient results, which suggests professionals or employees can spend comparatively less time on processing tasks.
They become free having longer perform on those things that make major differences to their travel business. RPA is a technology-based solution that puts employees back in the driver's seat of the travel business. As the hotel business adjusts its offerings, products, services, and infrastructure to meet the needs of the digital era, the way visitors consume hospitality services is changing dramatically. Data management, bookings, processes, and systems are part of the hospitality industry's high-volume transaction-based environment.
Robotic Process Automation has truly changed the game with some of the best RPA Open Source Tools available in the market. Click to explore about, Best Open Source RPA Tools
Why RPA in
Travel and Hospitality

Reservations is Important?

Many hotels have already begun to use automation to improve guest experiences and optimize operations. Any company effort will face hurdles at some point. Some obstacles are unique to a given business, yet, most industries face the same or similar challenges on their path to success. Whether a tiny firm or a major corporation, it must overcome several challenges on its path to success. Increased competition, rising consumer demands for quality services, managing skilled employees, boosting efficiency, and driving profitability are just a few of the usual difficulties most organizations face. Travel enterprises, on the other hand, confront some unique issues.

Data management, the booking process, and other systems are all a part of the job. Every day, hospitality professionals may contact hundreds of customers, with much of their time addressing common questions about the facility and its processes. Questions like "Do you have availability?", "What time is breakfast?", "Can I bring my pet?" and "Is there a refrigerator in my room?" may be asked of hotel workers—dozens of times every day. RPA has a lot of promise in the Hotel booking areas. It reduces service costs by automating the entire booking process from beginning to end with little or no manual interaction. RPA also lowers the cost of itinerary and transaction processing, saving travel companies a lot of money in the long run.
RPA technology has become necessary in the Human Resources Department. Click to explore about, RPA in Human Resources Management
Hoteliers can save money by using RPA. RPA can help provide consistent customer service throughout all elements of a guest's stay by automating tasks such as:
Reservations for Rooms
Operations at the Front Desk
Requests for room service and billing
Check-In and Check-Out Automation
Online Reservations Management
Recommendation from a Concierge
Analysis of customer reviews
How does RPA automate reservations for
Travel and Hospitality

?

Bookings come from travel agents to the hotel manager. The manager read each email booking and checked for the availability of the rooms if rooms are available. The booking manager fills in the booking details in their reservation software and confirms the booking with the travel agent. Humans do all this process, but there is a chance of human error, discrepancies, etc.

RPA bot can do all the tasks, like the hotel manager will make the booking. It automates the entire booking method with efficient results, allowing professionals or workers to spend less time on data processing tasks and more time on things that significantly impact their travel business. When a logically developed Bot performs this task, a single booking can be made in a shorter period than by humans.
RPA uses software tools to automate the business process at a repetitive, structured, and rules-based scale. Click to explore about, Scaling Up RPA for Process Automation
How does automation benefit the Hospitality and Tourism Industry?
Desktop Bots can be installed on individual workstations to help personnel with front-office tasks that need real-time retrieval of customer information, resulting in lower wait times and more guest satisfaction. RPA bots may also use computer systems the same way that a human team member would, which makes them ideal for repetitive, high-volume back-office tasks like processing invoices, claims, and payments. RPA is used to automate these activities, save time, reduce errors, and lower operational expenses.
The Hotel reservation industry has discovered the appropriate ally in RPA, which accelerates automation across operations, providing enriching experiences for guests, winning loyal customers, and boosting team member productivity.
For customer reviews for the month, RPA BOT can extract the customer reviews and makes an analysis report that shows the criteria where the department can improve and where they have improved. According to studies, 9 out of 10 venues are presently understaffed. This means that venues are filling up quickly, leaving restaurants struggling to cope with demand. It's not just because of the lockdown; in the UK, Brexit has impacted employees as well. We're heading out in large numbers again now that so many of us have regained our confidence due to vaccines.
Real-world use cases for RPA in Hospitality
Use Cases of robotic process automation in the travel and hospitality sector are listed below:
Booking
Chatbots for updating travelers
Competitor Pricing Analysis
Claims Processing
Complaint Management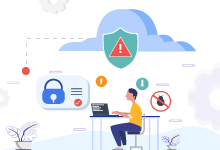 Conclusion
As the world's population of passengers grows, so does the demand for skilled travel agents. Travelers contact travel companies for a personalized vacation experience, relying on their agents to recommend new destinations, locate a hotel that suits their unique criteria, and offer information on passport and visa requirements. It is beneficial to human effort, and those who are not educated but want to book a hotel in a given location can trust the agent to handle the process. It will not be difficult for the agent to book line by line utilizing this web automation.
Finally, following the booking of rooms, the corresponding customers will receive mail or messages via automation. Those who do not have mail or phone will be contacted by an agent who will confirm the booking. As the world is now full of Automation and AI, it is mandatory to function most of the processes in this technique. Web automation for booking hotels via Bot is done using the RPA tool with the respective packages. RPA bots speed up the processes of reservations. The hospitality industry applies RPA rapidly to increase business ROI and scalability, saving labor costs and increasing digital enforcement to meet market standards.