Introduction to MDM Insurance
Smart insurance firm leaders are currently seeking technology investments to establish sensible governance models that may make it easier to document and maintain restrictive compliance and lower operational risk. Is there any technology that matches up to their expectations? According to us, MDM Insurance, aka Master Data Management in Insurance, answers all such queries.
---
What is Master Data Management?
Master Data Management, aka MDM, is a method to link all critical data to create one reference. It improves data quality and data sharing with departments. It covers static reference data, unstructured, analytical, hierarchical, metadata, and transactional.
MDM is a technology-enabled discipline in which business and IT work together to ensure the uniformity, accuracy, stewardship, semantic consistency, and accountability of the enterprise's official shared master data assets. Source: Gartner, Inc
It is the focus of the Information Technology (IT) discipline of Master Data Management. It facilitates computing in multiple system architectures, platforms, and applications.
---
Why MDM Insurance is necessary?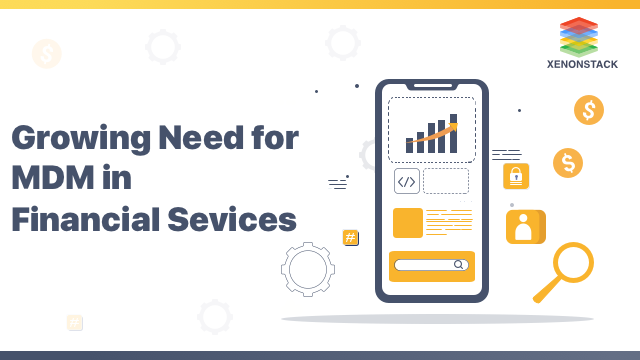 MDM solutions comprise a broad range of knowledge, cleansing, transformation, and integration practices. As information sources are further added to the system, its initiates processes to spot, collect, transform, and repair information. The info meets the standard thresholds, schemas, and taxonomies square measure created to maintain a high-quality master reference. Organizations employing it relish the peace of mind that information throughout the enterprise is correct, up-to-date, and consistent.
It is important for financial coverage, client management, client care, compliance, product regulative adherence, cross commerce and up-selling, privacy management, provide chain, security management, and lots of others. Below mentioned are some of the reasons that make adopting MDM Insurance Technology necessary for the organization.
Information Inconsistency
Inconsistent information across the value chain – structure information, in multiple versions, across functions, locations, and systems make it troublesome to confirm one read of truth. This happens primarily because of the shortage of associate degree integrated approach to info management. It strategy won't let this happen.
Lack of Cross-Domain Relationships
Domain masters (such as provider, customer, or product) usually lack relationships with one another. This doesn't allow business users to gain operational intelligence, making it tough for organizations to manage mutually beneficial business processes. MDM Insurance services emit such circumstances.
The Authenticity of Information Manipulation
Maintaining and tracking the previous versions of information or data is usually challenging for the organization, severely impacting business processes' credibility. It makes this problem quite easy to tackle.
MDM enables companies to learn and decrease compliance risks by helping organizations maintain data quality centrally. Click to explore about our, Master Data Management in Banking Sector
What are the benefits of Master Data Management?
Master knowledge management is meant to bring a systematic approach to knowledge integration that ensures consistent use and reuse of knowledge. Client knowledge, notably, is a concern. This concern is aggravated by the recent introduction of unstructured net activity knowledge to a protracted list of knowledge sorts found in client profiles. It is of specific interest to large organizations, extremely knowledgeable distributed organizations, and those that have frequent or large-scale merger and acquisition activity.
Thus, MDM will accelerate the time-to-value from procurement. It additionally helps firms with divided product lines, preventing disintegrated client experiences. Customer information management helps organizations maintain a single view of all client information. It synchronizes client data across systems and also the organization's data offer chain. Poor quality knowledge will have negative effects on client relationships, business decision making, and statements.
MDM's knowledge integration tool helps to mix knowledge with multiple format attributes from disparate knowledge sources. It's a master knowledge governance feature that will govern your structure knowledge for accuracy and accountability. Big Data Governance brings business users within the lifecycle implementation and provides an efficient mechanism to manage and authorize knowledge.
Master Data Management in Insurance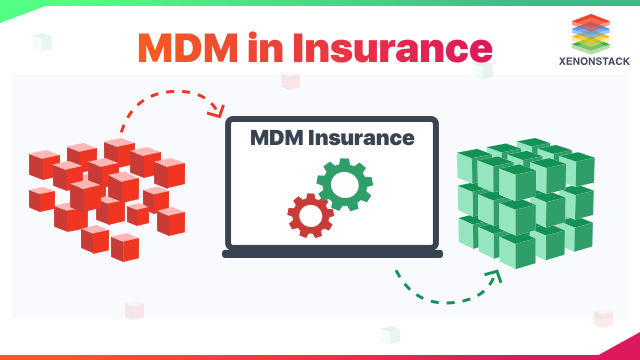 Master knowledge management is meant to confirm that enterprise knowledge has been de-duplicated, cleansed, organized, secured, and assessed for quality. Every state within the United States maintains its own distinct insurance rules, and these laws and policies vary widely across totally different insurance lines of business. Additionally, many states maintain regulations that govern nearly every side of insurance company operations, including the number of economic reserves an organization must conserve, what quantity brokers and agents will charge for their services. Moreover, most states impose strict reportage necessities because insurers should document their compliance with the varied statutes.
MDM Insurance is precisely this type of investment. It ensures that important information is validated as complete, correct, and consistent, the prerequisite being its circulation for consumption by internal or external business processes, applications, or users. It is an efficient answer to compliance challenges; thus, it will give insurers consistent, complete, and correct information on customers, products, operations, and financials.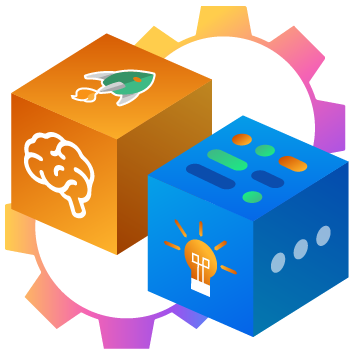 Transformation of MDM Insurance Industry
The static insurance industry is transforming with Data Analytics.
Clients need a sure advisor who will facilitate them to get the insurance they really want. Data Analytics will facilitate brokers to fulfill that role. Intelligent insurance management platforms are currently permitting agents to use technology that provides them with unjust insights supported by client knowledge.
Intelligent management platforms feature sensible dashboards that you will access as an agent to get an entire summary of every client's portfolio. If one of your clients has a coverage gap, the system can automatically warn you and provides you with a chance to bring added worth to your client. Not only will this cause the consumer to desire you're looking for him, but you may also get additional sales.
Data Analytics helps brokers and agents to automate the process of smart recommendations to the customer at the same moment when they are buying the new policy or making the changes to an existing policy.
Have a featured insight about the Latest Trends in Big Data Analytics here with us and rule the Data World!
---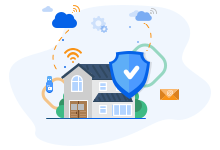 Concluding MDM Insurance
Data Analytics can figure out insurance businesses in a very effective manner.
How beneficial their book of business is
Changing deal practices to improve those benefits
Reducing wasted time around with policyholders
Increasing the profitability of the agent and customer
Expanding complete performance
In effect, MDM makes it possible for insurance companies to beat error-laden, redundant, or silted information to make one correct version of the "truth." So why not adopt this strategy of MDM Insurance Services and move to the next level? Insurance leaders, the ball is in your court now!