Introduction to RPA Open Source Tools
Humans are again coming into the new world of Automation. It is one transformation that is automating our daily repetitive tasks. It enables a higher efficiency in human actions, just like AI and chatbots. With RPA, we get a virtual employee who can perform repetitive activity faster and more cost-effectively than humans. Robotic Process Automation has truly changed the game with some of the best Open Source Tools available in the market.
Top 6 RPA Open Source Tools are:
Automation Anywhere
UiPath
Blue Prism
Pega
Contextor
Kofax
---
Simply put, RPA has been shown to generate quick and high levels of ROI (Return On Investment) for customers. Source: Forbes
---
Automation Anywhere
Automation Anywhere is a developer tool that changes the way an enterprise operates. This tool combines the RPA with elements like Natural language understanding and reading any unstructured data. Automation Anywhere has three components:
Control Room
Bot Creator
Bot Runner
What are the benefits of Automation Anywhere?
Various advantages of employing Automation Anywhere in Industries are listed below:
Difficult tasks can be automated with Automation Anywhere.
The tasks can be distributed to multiple computers.
We can automate the tasks by recording keyboard clicks and mouse strokes.
Minimizes the chances of getting a human error due to the reduction in manual data entry.
It also helps in a reduction in the number of hours worked on average by factory workers.
It saves the cost of labor, energy, and time. And it increases the accuracy of work.
Automated cells perform the manufacturing process with less variability than humans. In this way, it returns the results in a good quality of product and greater control.
We get the 24/7 production with bots.
Robots can learn new processes quickly.
We can switch to different products without completely rebuilding production lines.
The centralized control room for managing, monitoring and scaling bots across multiple business functions. Taken From Article, Automation Anywhere Solutions and Services
Applications of Automation Anywhere
Travel Business
Finance sector
Social platforms
Energy sector
---
UiPath
UiPath is a Robotics Process Automation software. It is a windows desktop tool. This tool contains multiple activities that help to reduce repetitive tasks, reduce human power, and scalability. It works on the flowcharts, sequence, and Framework. UiPath Architecture consists of three product suites:
Studio
Robot
Orchestrator
What are the Advantages of UiPath?
Various advantages of employing UiPath Industries are listed below:
It can be hosted in cloud environments or virtual terminals.
It offers an auto-login feature to run the bots.
Other automation tools do not go well with the automation of desktop applications.
The UiPath works well with:

Desktop Automation
Remote Applications
Data handling techniques
Scraping Techniques
The methodology of writing the logics

It has recorders for desktop apps, Citrix environment, and terminal emulators, making automation much faster.
A Windows Desktop Software which is used by business analysts worldwide to automate the business processes in their organizations. Taken From Article, Getting Started with UiPath - UseCases | Benefits | Features
Applications of UiPath
Finance and Banking
Healthcare
BPO
Insurance
Manufacturing
Telecom
Retail and CPG
Public Sector
---
Blue Prism
Blue Prism is a UK-based software development company. They supply software that automates clerical back-office processes that work the same as a human.
What is Blue Prism used for?
The Blue Prism invented the Robotic Process Automation. The operations done by Blue Prism enables them to be cost-effective by automating manual, repetitive office processes or back-end work, and improve their accuracy by developing an automated flow. A Step by step automation of processes is done by just drag and drop activities. Blue Prism has two components:
Process Studio: Process studio is the same as that of the flowchart. It is the area the main process is created. It allows control loops, variables, object calls, and business logic. As human users act in a way, a process acts the same. It uses the robot's logic.
Object Studio: It is the place where we create a visual business object. They are created to interact with other applications.
The object studio gives some 'stage.'
The object studio does not have the main page, but it does have two default pages.
The pages are in the group and not in the hierarchy.
Intelligent Digital Workforce Platform One business-led, technology-controlled workforce digital smart platform to help us become a digital company.Taken From Article, Blue Prism Robotic Process Automation Platform
Advantages of Blue Prism
Various advantages of employing Blue Prism in Industries are listed below:
It doesn't need the technical knowledge to implement.
The process can be implemented very quickly.
Robust and feature-rich analytics suite.
Build an efficient end-to-end business process.
Improved control room to offer real-time feedback on robot status.
It helps employees work by simplifying, integrating, and automating the technology and processes.
It helps in automating the processes of Banks, Finances.
Automates the back-office work. The employee handles the same data from morning till evening.
What are the Applications of Blue Prism?
Public Sector
Finance sector
Communications and media
Industrial manufacturing
Health and Life sciences
Education sector
---
RPA in Manufacturing Industry has attracted recent innovations in factories in various sectors. Source: Use Cases in Manufacturing Industry
---
Pega
Pega is an open-source RPA tool. It can be used to automate the tasks using the user interface itself of existing applications. Two types of automation in PEGA are:
Process Automation
Desktop Automation
What are the benefits of Pega Automation?
Various advantages of employing Pega in Industries are listed below:
It tells us about making workflows more efficient.
Technical support is available.
A user interface can be created that can interact with a human for attended robots.
It provides a cloud solution only.
What are the Applications of Pega?
Financial Services
Health Care and Life Sciences
Services
Communications and Service Providers
Government
Automotive
Retail
Media and Entertainment
---
AI-assisted robotic process automation helps businesses achieve unprecedented efficiency.Taken From Article, Contextor-Use case
Contextor
Contextor has guided many customers of different sectors, including telecom, energy, retail, and banking, for their first RPA projects.
Advantages of Contextor
Various advantages of employing Contextor in Industries are listed below:
Cloud deployment
Future-proof core for ongoing relevance
The performance of the bot improves with the APIs designed for it.
Automation with prebuilt bots for SAP software
Reduce the presence of repetitive and manual activities
Make customers happier with a better experience.
Reinvent processes and improve continuously
The visual design of bot-enabled workflows
Repository for bot skills and analytics
Prebuilt bots for accelerated processes
Applications of Contextor
Baking
Insurance
Automotive
High Tech
Professional Services
Telecommunications
Sports and Entertainments
Fashion
Life Sciences
HR and Business Management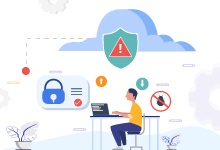 Kofax
Kofax is an automation tool of RPA. It helps to automate high-value, information-intensive processes that require intelligence and process orchestration. It incorporates a site, desktop applications, portals with no information on coding.
Advantages of Kofax
Various advantages of employing Kofax in Industries are listed below:
Centralized deployment and management of robots.
Scalable and Flexible deployment
Management of robot lifecycle
Web browser Engine Integrated
Multiple Data Sources and Types
Works very fast as an automation tool.
Works very efficiently
The company provides training and Certifications.
Applications of Kofax
Banking
Government
Insurance
Transportation and Logistics
Cross-Industry
---
Summarizing RPA Open Source Tools List
RPA Open Source Tools have undoubtedly changed the market when it comes to Automation Processing. If adhered to the top Tools List provided by us, no one can stop an enterprise from flourishing anywhere. Despite the controversies that RPA may take up many jobs, it is still thriving in the market. When chosen and used wisely, technology will improve the organizations' efficiency even during unprecedented times. So don't wait; Proceed!