Subscription

Thanks for submitting the form.
Introduction to Intelligent Automation
Intelligent Automation is one of the most recent trends in the broad field of Technology. It is also called Hyper Automation or Cognitive Automation. It is much more required in this time of remote work or remote connection with clients and employees of an organization.
Intelligent Automation increases the depth and breadth of the impact of each technology involved. Lots of companies are asking and demanding for Intelligent Automation in their businesses. COVID 19 has pushed companies, health systems, and many other organizations to more use intelligent automation.
Companies need to orchestrate their complex operations through automated processes to deliver services based on that Automation.Click to explore about our, Intelligent Process Automation vs RPA
Handling customer complaints and requests is a major and critical task for any organization. Dealing with customers is quite complex, which means there are lots of manual steps and intermediaries before getting the solution – all of this decreases the worker capacity of the employees and keeps them from higher-value tasks.
Handling customer complaints and requests is a major and critical task for any organization. Dealing with customers is quite complex, which means there are lots of manual steps and intermediaries before getting the solution – all of this decreases the worker capacity of the employees and keeps them from higher-value tasks. In this case, Intelligent automation can speed up complaint processing in several ways and increase the customer service aspect of the business. By reading and understanding incoming complaints, emails can be routed through the appropriate channels, either automated responses or escalated the complaint to a human worker. This type of screening functionality helps to prioritize workloads, and it helps to ensure more extensive complaints can be dealt with more frequently, helping to satisfy customers.
In general, AI uses in the workplace include increased process efficiency, reduced costs, reduced risk, optimized back-office operations, improved customer satisfaction, productivity, and more innovation.
RPA is a technology that enables us to create software robots that can automate the rule-based repetitive task by mimicking human actions.Click to explore about our, Automation Anywhere Solutions
What is Intelligent Automation(IA)?
Intelligent Automation is a concept imposing a new generation of software-based automation. It combines methods and technologies to execute business processes automatically on behalf of knowledge workers. Automation helps save time, and they can work on their skill-based activities (e.g., language, vision, execution, and thinking & learning). The goal of using IA is through a redesigned automated process to achieve a business outcome with no or minimal human intervention. As a result, IA reduces costs, increases process speed, enhances compliance and quality, increases process resilience, and optimizes decision outcomes. Ultimately, it boosts revenues and improves customer and team member satisfaction.
Intelligent Automation (IA) is the use of different types of automation technologies by which we can automate some repetitive tasks with the help of Business Process Management(BPM), Artificial Intelligence (AI) & Machine Learning (ML) and Robotic Process Automation (RPA).
Components of Intelligent Automation
There are three main components of Intelligent Automation:
Business Process Management (BPM): BPM automates the most optimistic business process, which is also more consistent. It provides the end-to-end business process in a computerized environment. According to the 2020 global survey by McKinsey
-31% of businesses that already have automation in place have grown very consistently.
- 47% of IT decision-makers state that the most significant rate of ROI from automation occurs within operations.
- 67% of businesses implement workflow automation software to increase end-to-end visibility across different systems.
-83% of IT leaders believe workflow automation is essential to digital transformation.
Artificial Intelligence (AI) and Machine Learning (ML):

Artificial Intelligence is one of the most crucial ingredients of Intelligent Automation, which uses a Machine Learning model and convoluted algorithm to analyze different types of data (it may be structured or unstructured), a business can automate the process of comprehending the data and can predict the future event based on the analyzed data. This may be the decision engine for an organization.

Robotic Process Automation (RPA):

According to Gallup research -
Worldwide 85% of the employees are not satisfied with their work because it is too manual, repetitive, and tedious.
But with the help of RPA, Intelligent Automation can solve a large part of this issue by freeing up those employees from repetitive tasks. And it helps to refocus those people on more exciting and creative tasks.
The heart of RPA CoE is the RPA operations Team. The team has defined roles and responsibilities. This team is responsible for implementing Organization-wide RPA.Click to explore about our, RPA Center of Excellence
Unique Characteristics of Intelligent Automation
Intelligent Automation has the following characteristics that explain its rapid expansion and its expected drastic impact on our world:
It is new. The IEEE coined the term IA in 2017. It is the combination of those technologies which are relatively new. Most of them have been developed in the last 10 years.
It is scalable. Scaling can be done instantaneously and indefinitely with virtually zero incremental cost after the first program is developed. Increasing the workforce's capacity (digital) is as simple as copying and pasting from the resources.
It is worldwide and universal. Mostly, all functions we can use across business functions (e.g., sales, operations, finance) and industries (e.g., banking, retail), and it is accessible all over the world.
It is available 24 X 7. IA can give the services all the time whenever needed.
What are the benefits of Intelligent Automation?
IA is bringing a lot to our world on many dimensions, and it will bring more and more in the future. It is all about us pushing society with the best of it.
Automation can help to streamline tasks and boost efficiency in any workplace.
There are a few advantages of Intelligent Automation of the following:
IA in Business Imperative:

The landscape of global companies is changing.
They require fewer employees, but they are more and more automated and less labor-intensive than their older peers. All businesses are going digital, But those will be the winners who can do so the fastest and most significant. It may be informed speculation to say the company's landscape will change dramatically over decades. Still, one thing is sure: the winners will be highly automated, with a minimum of human intervention.
Increasing Companies Efficiency:

When it comes to the CEO agenda, most sources (including Gartner31, the World Economic Forum32, and PWC33) are aligned on the top three priorities. And Intelligent Automation plays a crucial role in each of them:
1. New growth opportunities: new business models, new geographies, and disruptive technologies within their Markets.
2. Technology to help improve productivity and control costs.
3. The need to enhance digital skills for all executives, including higher authorities and CEOs themselves.
Intelligence Augmentation technology works to help people improve their intelligence and decision-making abilities.Click to explore about our, Intelligence Automation vs Artificial Intelligence
Intelligent Automation in health care:

Medical professionals are often engaged in logistics rather than in the care of patients. The pandemic demands the utmost attention of each patient. However, data that flows in also needs to be handled to keep risk at bay to enable smooth operations. The healthcare care sector tends to integrate intelligent automation.

Avoid the risk of human errors:

When employees are working on a task that is quite boring, then there is a big chance of making some mistakes while they are working on it every day. But thanks to Intelligent Automation, which can easily be error-free without human intervention.
Automation is also used in -
Banking
Financial Services
Insurance Industry etc.
Challenges In Implementing Intelligent Automation
Like all other technology, Intelligent Automation has some challenges as well.
Displacement of Workers:

Since Automation can do repetitive work. As a result, the machines' workers whose work has been taken over have to be retrained for their job roles changed, or they would lose their jobs.

High Capital Expenditure:

In Intelligent Automation, there is a need to invest high capital expenditure and a higher IT maintenance team. So for that,, industrialists need to invest more in the technologies of Intelligent Automation.
Intelligent Automation Tools
Top 5 Intelligent Automation Tools are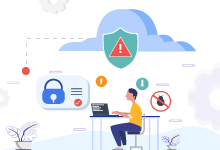 Conclusion
Intelligent Automation's impact on our world will be as significant as the impact of the previous industrial revolutions. It is the most adored futuristic technology transforming the world for good. Machines have taken the lead in manufacturing and agriculture production for more than two centuries. In developed countries, rare are factories or farmers who are not supported and augmented by technology in the form of robots and algorithms. We have the problem that technology has this to the compounded benefits of the first three industrial revolutions. As a result, they have significantly increased automation, increased production volumes, and massively reduced the amount of manual work.
To fill in the workforce capacity gap, it has been more accessible for companies to add human resources over the last century than to leverage technology. Also, to maximize profit, organizations have chosen the offshore workload to lower labor costs in countries such as India, Poland, the Philippines, and Mexico. Today, more than 30 million people 243 are supporting multinational companies with their back-office functions (e.g., finance, HR, and procurement), their client relationships (e.g., via the web, messaging, or phone), and their IT management (e.g., infrastructure maintenance, and application development).