Subscription

Thanks for submitting the form.
Introduction to Centric AI
The rapid advancement of technologies and the introduction of industry 4.0 enables the organization to incorporate Artificial Intelligence into their workflow and empower organizational activities with automation.
Industrial AI helps with continuous improvement in the underlying infrastructure to enable the following:-
The Rapid Development of Artificial Intelligence Applications
The reduced Deployment cost of AI technologies
As Software and sensors are getting cheaper and exceptionally better, so are collecting and managing vast amounts of data, becoming much easier, faster, and more affordable. Also, with high-performance computing systems, the training of models and algorithms is quick as well.
All these advancements are possible with Information Systems (IS). These Information systems are built with a combination of software, hardware, and telecommunications systems to collect, process, and distribute the information for potential analysis and decision-making.
To make AI responsible and support technologies while designing, developing or managing systems that learn from data. Click to explore about our, Responsible AI Principles and Challenges
Let's see some important aspects of Information Systems in Industrial AI.
Industrial AI
As the name implies, the research, development, and general application of AI in Industrial settings are denoted by Industrial AI. For a more informative aspect, Industrial Artificial Intelligence is the implementation of its practices in industrial use cases like demand and supply chain management, report generation, analytics, and automation of processes for enhanced efficiency and to make more informed decisions.
The Industry setting is associated with the research and development of Industry centric use cases, including manufacturing, retail, construction, transportation, utilities, etc.
Some of the recent research in Industrial Artificial Intelligence is on how these industry-centric applications differ from each other and what their combination holds for the future of the Industrial Revolution.
The introduction of Industrial AI arises as a disruptive change in all industries. It enables the Industry 4.0 paradigms, such as Cybersecurity, Data Analytics, and Management, to combine with it to develop and change Industry Information Systems.
AI and data together come with patterns and help to make decisions. Click to explore about our, Ethics of Artificial Intelligence
How Industrial AI benefits the current Industrial Revolution?
Artificial Intelligence is found to be a turning point in optimizing the current workflows and automating the processes to enable innovative initiatives for organizational growth and to drive business value. Let's see some of the benefits of AI in brief:
Research and Analytics
With the benefits of innovative and fast computing capabilities, AI-enabled systems and machine learning can be used to analyze vast amounts of data. Industry Leaders can also integrate predictive models and algorithms to process data and help identify possible outcomes out of various solutions.
Reduced Error Percentage
It helped a lot in improving the processes with an error-free approach. Humans are not able to keep up with the AI and computing systems' capabilities, and the overexertion of efforts sometimes leads to errors. This is where Artificial Intelligence Capabilities come into play.
It can provide a 24/7 working environment and offers effective and efficient work with fewer errors. Repetitive tasks are something humans have challenges with, and Artificial Intelligence can handle those tasks without getting tired.
Customer Experience
Right now, it is being implemented in Consulting and Customer Centric Industries like Retail, Hospitality, Consumer technology, etc. The main reason behind this is that with the influx in the adoption of the internet and smart devices, the customer base for various sectors is increasing exponentially.
Handling queries and complaints are becoming more complex day by day. With AI functionality in customer support, like chatbots, organizations can address issues with the utmost accuracy and quick replies to the customer. They can provide a desired digital experience with a personalized touch in it.
Automation Purpose
The main objective of Artificial Intelligence that led to the massive growth of Industries is the Automation of processes to reduce human effort and enable efficiency with room for innovation.
One more advantage is that it can free up resources that can be utilized in other places for greater efficiency.
A hassle to keep track of all that is going on, and it takes a lot of manpower to tackle it. Click to explore about our, AI-based Video Analytics
What are the challenges with Industrial AI?
Although being a lifesaver for many industries, It also has some disadvantages to deal with as well.
Algorithm Challenges
AI algorithms are designed for a specific model or function. They do not have a mix & match capability to be used in place of a whole different algorithm. For Example, they fit a circle in a triangle-shaped box. Here are some points to consider:
High precision Systems
The explainable result to satisfy real-world entities
Major reliance on Data
Data Challenges
AI Models work with a lot of data, and a clean database is essential to operate with accurate results to provide efficiency with every step. Owning Data is considered more crucial than owning the algorithm, as Data is considered key to all cases.
What are the AI Application in Industrial Settings?
Industrial AI is divided into three main categories:-
In-Process Applications
This includes incorporating AI to monitor processes to find errors or evaluate processes. These are the applications that are used to keep the processes in line. Some critical applications in this category are:-
Processes Monitoring
Quality Inspection
Fault Detection
Control and Optimization Applications
These applications are used indirectly rather than actively participating in the operations. Identifying or finding alternative sets of information or tasks is considered to optimize the processes and automate the approach. This category mainly includes-
Robotic Control
Optimal Control
Parameter Optimization
Predictive Analysis
Human Monitoring,
Scheduling
Support Application
These Applications do not have a direct influence on the process but provide various support utilities to keep the process going without any disruptions. Applications that are included in the Support Application are:-
Cybersecurity
Data Processing
Decision Support System
The self-explanation capability of Explainable AI increases accountability. It also enhances the trust of customers and stakeholders. Click to explore about our, Explainable AI in Insurance Industry
Which are the industries most affected by Artificial Intelligence?
AI holds a high position in most industries, but some selections are in dire need of AI more than any other industry. Here are some of the industries that can use AI to modernize their operations for optimal productivity and efficiency:-
Finance
In the upcoming years, Finance Industry is expected to encounter AI-led Digital advisors to provide an enhanced customer experience.
Bionic advisory practices with Machine learning capabilities and human insights could be considered the most effective customer support facility and can be more efficient than machines and humans alone.
Healthcare
According to McKinsey, AI applications in Healthcare can be patient tracking, health checks, and symptom identification for personalized care and better health outcomes.
Marketing and Advertisements
With Enhanced customer experience and a tailored marketing approach, AI can track the content planning and distribution that is most likable among the target audience.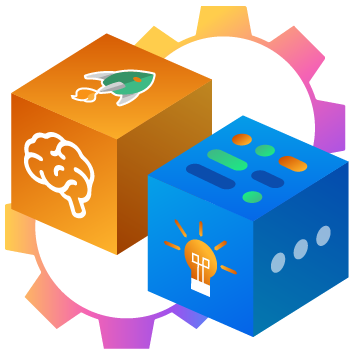 Conclusion
AI is still evolving with the growing technology, and AI practitioners are on finding new trends to help industry leaders automate their processes to gain a competitive edge in this post-pandemic world. Artificial Intelligence displays a lot of functionality in various fields and will be implemented entirely to reduce human efforts, enhance operational efficiency, ensure consistency, and improve customer satisfaction.