Introduction to Managed Hybrid Multi-Cloud Service
Managed Hybrid Multi-Cloud Services brings together the power of a cloud platform with dedicated skills and deep experience to optimize and execute business processes. Every innovative company requires a concrete IT foundation in the cloud. Cloud managed services provide organizations access to teams of experts that will give you to spend your precious time growing your business and turning your data into an asset.
We are vendor agnostic, that means if your data or applications are hosted on Azure or GCP or AWS or any other cloud Vendor, Be it Public, Private or Multi-Cloud we will manage it for you.
We enable organizations to modernize IT Infrastructure and Applications to drive innovation by harnessing enterprise data. Explore Our Services, Hybrid and Multi-Cloud Services
How its managed service can accelerate your business growth?
Gain robust backup, disaster recovery, and migration processes to ensure business continuity
Multi-platform and version experience

High agility and productivity with rapid provisioning and elastic scaling for production, test, and development environments

Certified Specialists resources - Flexible Resources for Team Augmentation and easy access to Certified Specialists

Extensive tools, best practices, and processes

Streamline mapping of assets, vulnerabilities, best in class security and regulatory compliance

Reduced business risk through custom SLAs, driving high availability and business continuity
Our Commitment
Dedicated Technical Account Manager
24x7x365 Support
Monitoring and Response (Infrastructure)
Backups and Disaster Recovery
Architecture Design & Platform Maintenance
Cloud Cost Optimization
Security & Devops
SLA & Response Time
Resolution Time & Severity
Professional Services
Human Expertise
Our Services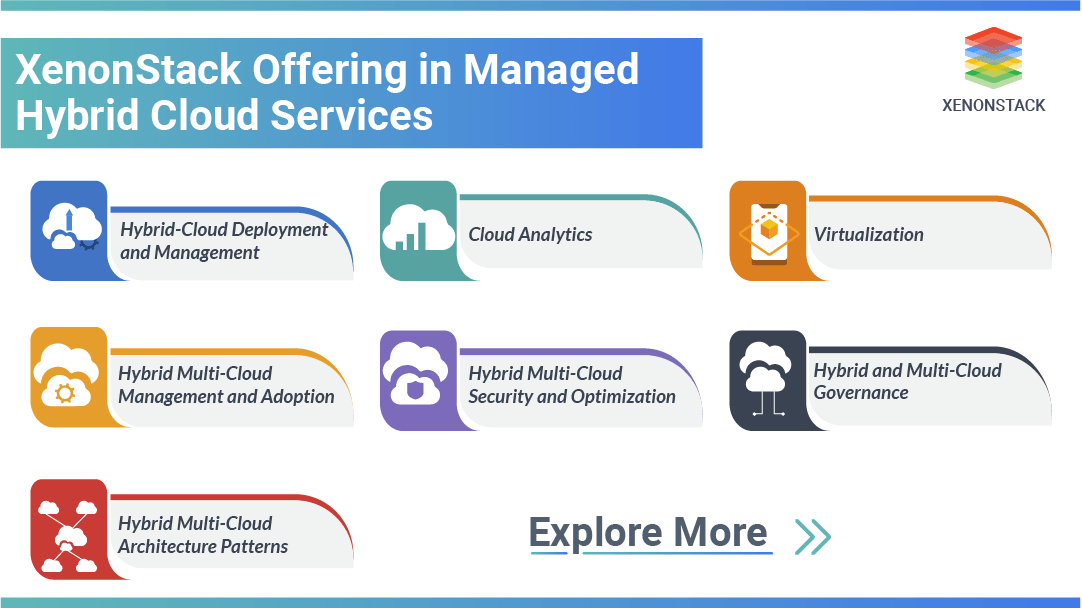 XenonStack's Hybrid-Cloud Managed Services team offers Hybrid Multi-Cloud management for Organizations to enable end-to-end visibility into their environment, Multi-Cloud Migration and Orchestration.