Introduction to Managed Security Services

Managed Security Services provide the industry-leading tools, technology and experience to assist secure your data assets round the clock. These services span your network, endpoints, vulnerability management, observance and analysis.
In the current digital arena, wherever desired data is offered at one's fingertips and accessible from any place at any time, information privacy and protection stand at huge risk. Next-gen cybersecurity encompassing a holistic approach—right from detection to protection, prevention and remediation—is the requirement of the hour.
Next-gen cyber security encircles a holistic approach—right from detection to protection, prevention, and remediation, it has become a necessity. Explore our Services, Cyber Security Services and Solutions
Why XenonStack?
XenonStack's Services gives customers the in-depth expertise, specialist reviews, security strategy, and seamless delivery and service they need to stay completely operational and competitive.
How

Managed

Security service can address Network Security concerns?
Security Managed Services covers the network, endpoints, risk detection, reporting, and review. We expand the defence operations and include 24x7 assistance and connect staff, systems, and technologies. The primary benefit of adopting managed security services for your organization is the security expertise and additional staffing the vendor provides.
The Managed Service Security Provider ensures that the enterprise IT is up-to-date with efficient reporting, audits and governance. Thus helping organizations can conduct their business as usual without any security intrusion. Many organizations also turn to Managed Service Security Provider for faster deployment times and improved time-to-value on security investments. Managed Service Security adoption also helps in saving up cost on maintaining a full-time IT Security Team.
Eliminate the ongoing hassle of updating and monitoring security

Address any on-staff security skill gaps

Due to advanced process innovation, external security management often results in a faster return than doing it in-house.

The range of security services available is also often higher using an external managed security services partner.

Certified Specialists resources - Flexible Resources for Team Augmentation and easy access to Certified Specialists

Automate and enforce processes for IT security risk management and compliance

Streamline mapping of assets, vulnerabilities, and controls to enable continuous compliance

Combines multiple layers of defences at the edge and in the network.
Our Commitment
Dedicated Technical Account Manager
24x7x365 Support
Monitoring and Response (Infrastructure)
Backups and Disaster Recovery
Architecture Design & Platform Maintenance
Cloud Cost Optimization
Security & Devops
SLA & Response Time
Resolution Time & Severity
Professional Services
Human Expertise
Our Services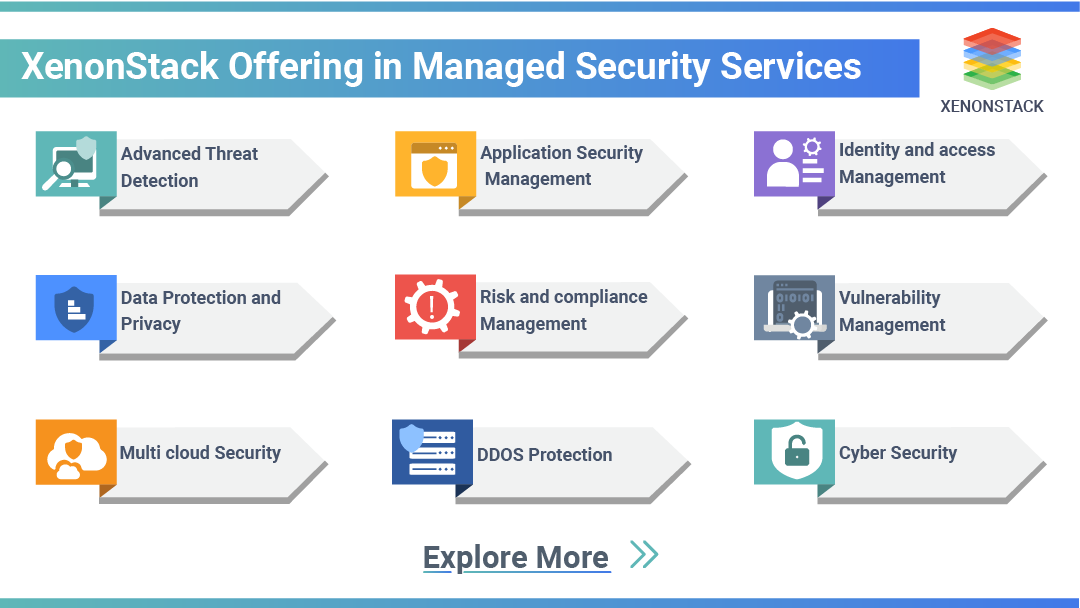 Still, have questions? Talk to our Expert